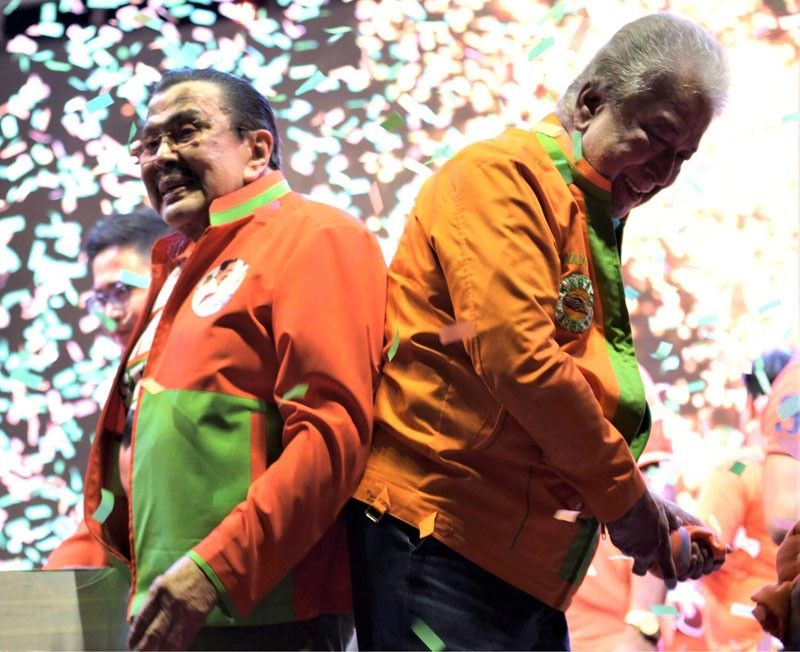 Mayor Joseph Estrada and vice mayoralty candidate Amado Bagatsing hold a campaign rally in Sta. Mesa on Friday.
Edd Gumban
Manila exec denies Erap has Alzheimer's
MANILA, Philippines — The camp of reelectionist Manila Mayor Joseph Estrada yesterday slammed former vice mayor Isko Moreno for allegedly spreading fake news that he is suffering from Alzheimer's disease.
City administrator Ericson Alcovendaz, spokesman for Estrada, denied that the mayor is sick.
Alcovendaz said Moreno is resorting to "black propaganda to gain political mileage."
A post in the Facebook page of Gising Maynila, supposedly affiliated with Moreno, claimed that Estrada has become more forgetful.
Alcovendaz said Moreno may have forgotten that he lauded Estrada for lifting Manila from near bankruptcy when they were in good terms.
Moreno was Estrada's vice mayor from 2013 to 2016.
"He must be the one suffering from Alzheimer's disease. In fact, he was the one who boasted off that the city government of Manila is debt-free because of Mayor Estrada," Alcovendaz said.
Estrada and his runningmate, Amado Bagatsing, were leading the race for mayor and vice mayor of Manila, respectively.
Results of a survey conducted by the Probe Data Processing and Research Services from March 18 to 22 showed that Estrada received a voter preference of 45.9 percent against Moreno's 34 percent.
Bagatsing got 49.6 percent voter preference.