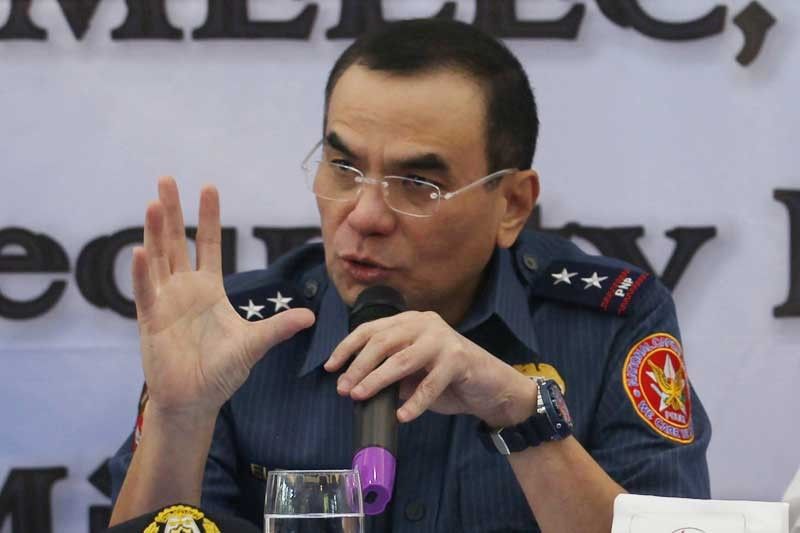 NCRPO: No terror threat in Metro Manila during Holy Week
(The Philippine Star) - April 6, 2019 - 12:00am
MANILA, Philippines — There is no terror threat in Metro Manila, particularly involving churches, during the Holy Week, a police official assured the public yesterday.
"We received no terrorist threat during the Holy Week, especially in churches and places of convergences. But just the same, we are putting up police assistance desks in churches in Metro Manila and our Special Weapons and Tactics forces must be ready to meet head on any contingency situation that may arise," National Capital Region Police Office (NCRPO) director Maj. Gen. Guillermo Eleazar said.
He issued the statement following the twin explosions at the Our Lady of Mount Carmel Cathedral that left 20 persons dead and 102 others wounded on Jan. 27.
Eleazar ordered bomb explosion simulation exercises in the NCRPO's five districts, especially in churches.
"We want to be sure that our men are all capable and doing the right thing on the ground and adhering to the protocols in responding to bombing incidents," Eleazar said.
"We also want to see the possible lapses and areas that need improvement, including the functionality of all the equipment and vehicles needed, in order for us to gauge the success of what we intend to do during the crisis situation," he added.
Eleazar said the simulation exercises would cover government and private establishments as well.
He said the exercise is not only intended for the Holy Week but also during the summer vacation and in the upcoming midterm elections using different scenarios.
The NCRPO will also deploy 11,600 police officers to secure bus and jeepney terminals, airports, seaports and other vital government and private installations.