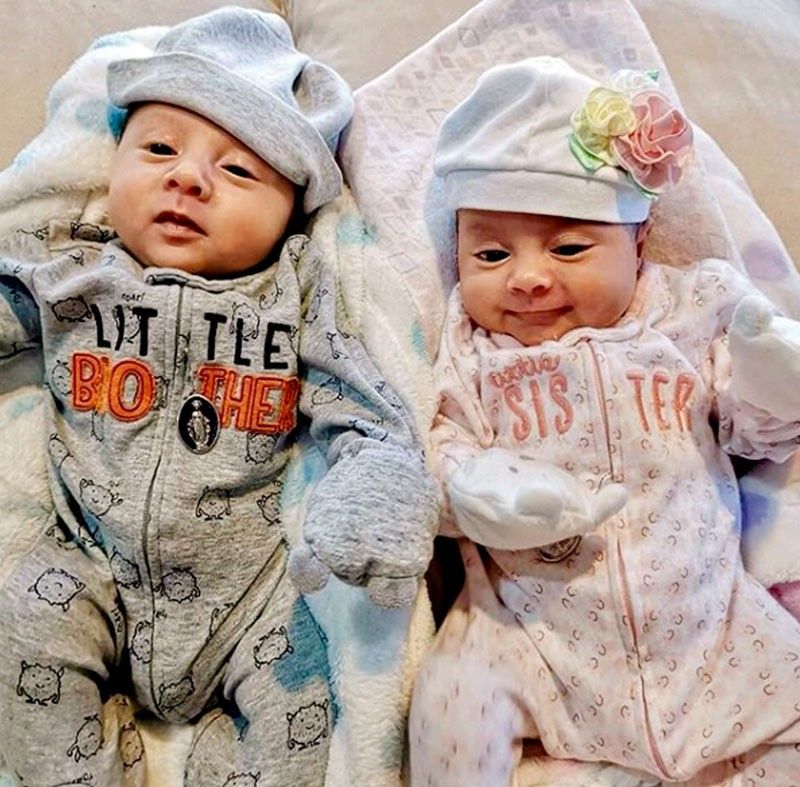 Pepe and Pilar are shown in their mother Korina Sanchez's Instagram account.
Mar Roxas twins arriving today
Helen Flores
(The Philippine Star) - April 1, 2019 - 12:00am
MANILA, Philippines — Liberal Party senatorial candidate Mar Roxas and his wife broadcaster Korina Sanchez will be bringing home today their twins – Pepe and Pilar – from the US.
Roxas took a short break from his campaign to visit their newborn twins in the family's home in Pittsburgh.
The family is expected to arrive at the Ninoy Aquino International Airport Terminal 3 via Cathay Pacific flight CX901 at 11:25 a.m.
Roxas, 61, and Sanchez, 54 welcomed their twins, conceived through surrogacy, last February.
While this is Sanchez's first time to have children, Roxas has 25-year-old son Paolo from a previous relationship.
Sanchez said the twins received vaccinations to protect them before flying back to Manila.
Sanchez recently also shared on Instagram the blessing of the twins, which was officiated by the parish priest of the Sacred Heart Church.
"Didn't want to wait on the baptism in the Philippines so had a blessing ahead," she wrote.
Roxas and Sanchez were married in October 2009.