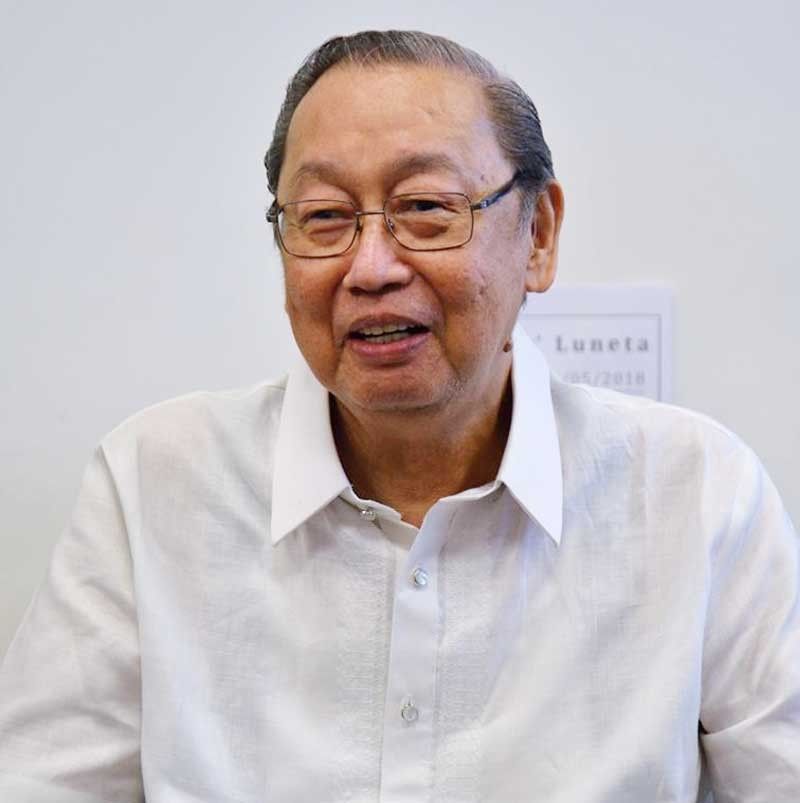 Presidential spokesman Salvador Panelo said Sison is trying "to stay politically relevant in the Philippines while maintaining and lapping up his lavish lifestyle in Europe."
Joma Sison Facebook Photo
Joma Sison trying to be politically relevant — Palace
MANILA, Philippines — Malacañang lashed back at Communist Party of the Philippines (CPP) founding chairman Jose Maria Sison for criticizing President Duterte over his decision to stop peace negotiations with communist rebels.
Presidential spokesman Salvador Panelo said Sison is trying "to stay politically relevant in the Philippines while maintaining and lapping up his lavish lifestyle in Europe."
Panelo said Sison's statement is "a case of the pot calling the kettle black."
Sison said the President sounds like a "broken record" for repeatedly saying he is terminating the peace talks, noting that peace negotiations were called off since 2017 under Proclamation 360.
"If Mr. Sison says the President sounds like a broken record, the cantankerous steak chieftain of the National Democratic Front is like an echo with his repeated criticisms of President Duterte and this administration," Panelo said.
He said the administration remains committed to the peace process, but would pursue localized negotiations.
"We are... trying a different tact by localizing the peace talks as the concerns of rebel groups vary from one locality to another, especially that Mr. Sison appears not to have control over communist forces on the ground," he said.
Brig. Gen. Benedict Arevalo, 303rd Infantry Brigade commander, called on local chief executives in Negros Occidental to participate in localized peace talks with New People's Army (NPA) rebels.
"Joma (Sison) and their national leaders are just using the peace talks for leverage to free their jailed companions and buy time to strengthen their organization," Arevalo said.
JB Regalado of the NPA's Leonardo Panaligan, however, said they would "never" enter into localized peace talks, which he described as "divisive."
NPA leader held
As this developed, Arnold Tumabali, 46, alias Ka Diway, an official of the Abraham Bannawagan Command operating in Kalinga and Ifugao, was arrested at his house in Barangay Mabaca, Balbalan, Kalinga on Friday.
Chief Superintendent Ephraim Dixon, Cordillera police director, said Tumabali is facing a string of murder and frustrated murder cases.
Also on Friday, in Negros Occidental, the military said assorted medicine worth around P300,000 were recovered while an NPA rebel surrendered following an encounter in Barangay Mabini, Escalante City.
Lt. Col. Emelito Thaddeus Logan, 79th Infantry Battalion commander, said they are validating reports that four rebels were wounded in the clash.
Maj. Ericson Bulosan, Northern Luzon Command spokesman, said 20 handheld radios, two-pack radios, radio antennae, stereo devices and medical equipment were recovered in Barangay San Juan, Rizal, Cagayan on Wednesday.
An undetermined number of rebels were also believed killed or wounded in a clash with soldiers in Barangay Buaya, Balbalan in Kalinga. – Jaime Laude, Gilbert Bayoran, Raymund Catindig