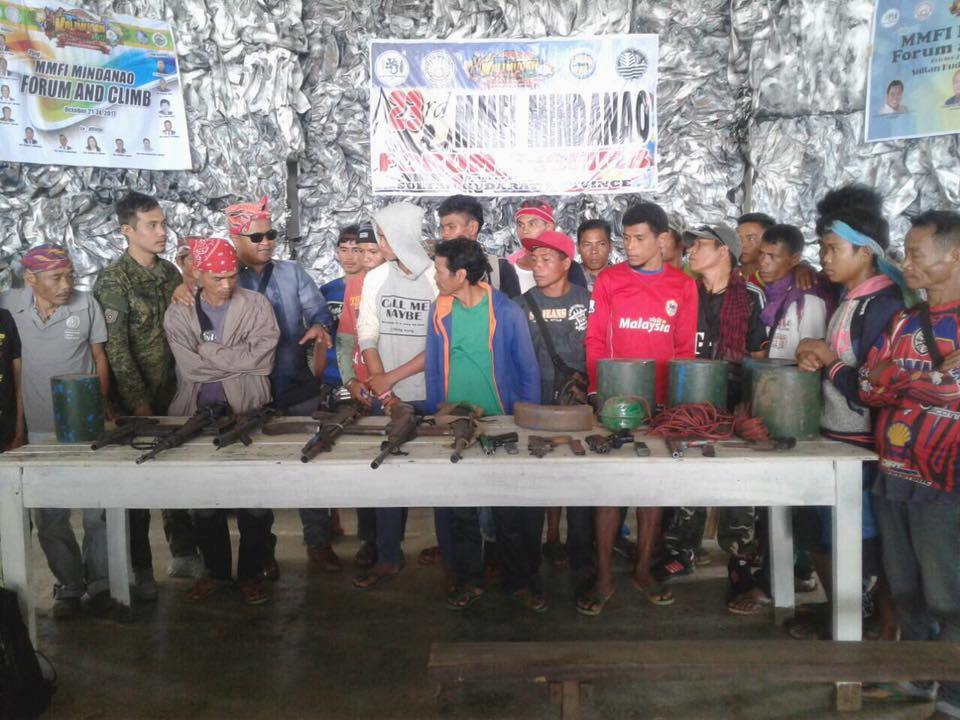 In this file photo, alleged NPA rebels surrender to the military.
STAR/John Unson, file
NPA leader in Zamboanga del Norte surrenders over unpaid salary, military says
Roel Pareño
(Philstar.com) - February 28, 2019 - 1:05pm
ZAMBOANGA CITY, Philippines — An alleged team leader of the New People's Army who supposedly left the rebel group because he was not paid the monthly salary he was promised, has surrendered to authorities in a Zamboanga del Norte town, the military said Thursday.
Lt. Col. Leon Onggao, commanding officer of the 42nd Infantry Battalion, said "Alias Ian" surrendered to soldiers in Gutalac town on Tuesday. The rebel also turned over a cal.45 pistol.

Onggao said "Ian" was disgruntled because he was not paid the monthly salary of P7,000 and a weekly subsidy of P4,000 for his family that he was supposedly promised when he joined the NPA.
Onggao said Ian also claimed that he had initially been apprehensive about surrendering because NPA commanders told him and other rebels that the military would kill them if they turn themselves in.

Col. Bagnus Gaerlan, 102nd Infantry Brigade commander, said the surrender of the alleged NPA team leader would lead to the surrender of many other NPA members in the area.
Gaerlan said they are prepared to provide assistance for those who surrender under the government's Enhanced Comprehensive Local Integration Program.
"That would give former rebels the opportunity to start a new life and live peacefully as productive citizens of the country together with their families," Gaerlan said citing a previous batch of surrenderees who have already graduated from technical courses.
The Communist Party of the Philippines-New People's Army has played down the surrenders, which sometimes happen in groups and which the government says has accounted for thousands of former rebels returning to the fold of the law, as government propaganda.