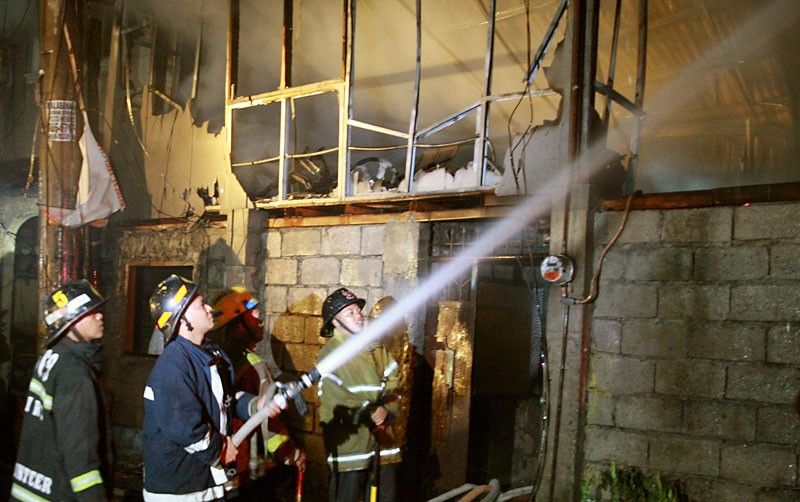 A fireman trains his hose on a burning house in Sta. Ana, Manila on Saturday night.
Joven Cagande
Fire breaks out in Manila
Rey Galupo
(The Philippine Star) - February 18, 2019 - 12:00am
MANILA, Philippines — At least 10 houses were destroyed when a fire of unknown origin struck a residential area in Sta. Ana, Manila on Saturday night.
Senior Inspector Lucio Albaracin, chief of the Manila Bureau of Fire Protection, said the blaze started at a shop along Obrero street, Barangay Punta at around 10:47 p.m.
The fire reached the second alarm before it was declared under control at past 1 a.m. yesterday.
No one was reported injured in the incident. A motorcycle and a car parked in the area were also damaged.
Damage to property was placed at P400,000.
Arson probers said they have yet to determine if the fire was caused by a faulty wiring or an appliance left unplugged.