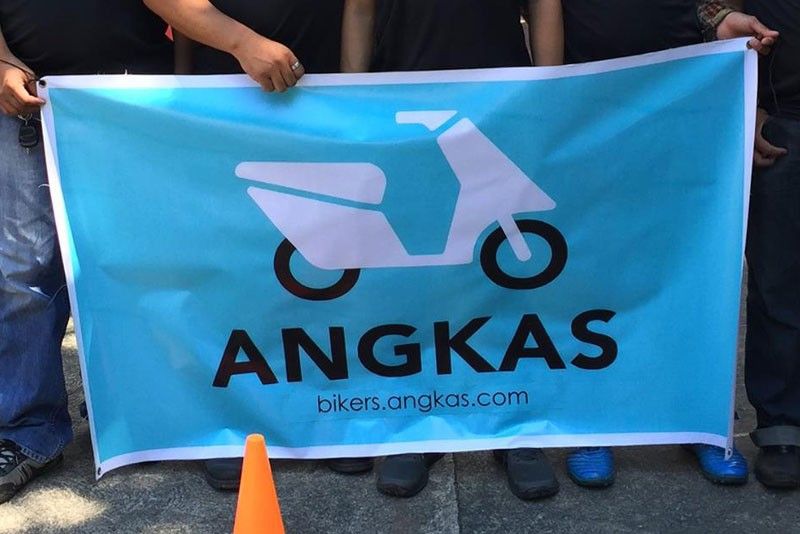 Once finalized, the IRR will be submitted to DOTr Secretary Arthur Tugade for his final approval. Angkas FB Page
Department of Transportation finalizing rules for Angkas pilot run
MANILA, Philippines — The Department of Transportation (DOTr) is in the process of finalizing details for a pilot run of motorcycle ride-hailing app Angkas, in compliance with a proposal made by a House of Representatives panel, an official said yesterday.
"The technical working group (TWG) has met twice already and we are planning a third meeting to finalize the implementing rules and regulations (IRR) and the proposal to have the pilot run," DOTr Undersecretary Mark de Leon said.
The transport official issued the remarks after the House committee on Metro Manila development, headed by Quezon City Rep. Winston Castelo, urged the DOTr to do a pilot run if only to help alleviate the plight of commuters who struggle each day to get to work on time.
Once finalized, the IRR will be submitted to DOTr Secretary Arthur Tugade for his final approval.
De Leon said the proposed pilot run for Angkas is part of efforts by the TWG to assess the viability of motorcycle taxis as public utility vehicles and to test the IRR that the group is drafting.
Castelo stressed that the provisional authority to operate is needed immediately to help Filipino commuters and to allow 27,000 Angkas drivers to legally resume their livelihood after the Supreme Court issued a temporary restraining order in December 2018 suspending Angkas' operations.
George Royeca, Angkas head of regulatory and public affairs, expressed his gratitude to the DOTr for the TWG meetings.
"The DOTr has been helpful in developing the regulatory framework for motorcycle taxis," he said.