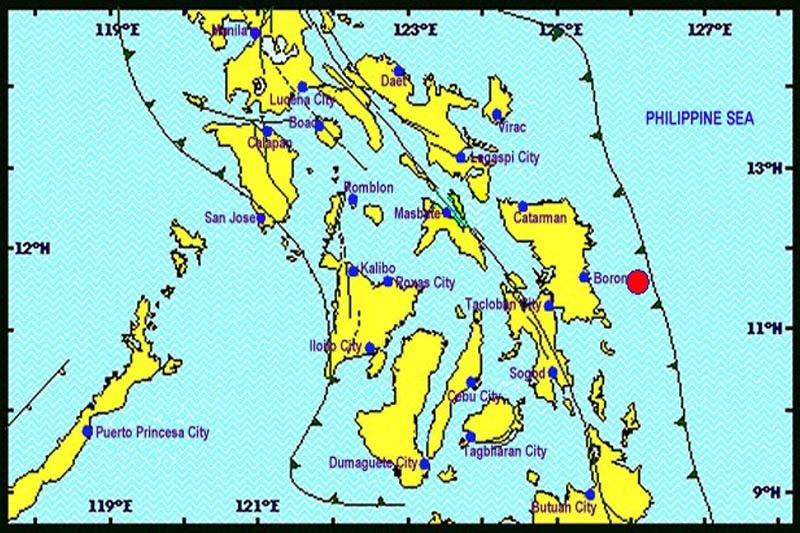 The magnitude 4.9 earthquake's epicenter was traced 59 kilometers north east of Hernani, Eastern Samar.
Phivolcs/Released
Magnitude 4.9 quake strikes off Eastern Samar coast
MANILA, Philippines — A magnitude 4.9 earthquake on Wednesday hit off Eastern Samar waters.
The quake occurred at 11:27 a.m. Its epicenter was located 59 kilometers north east of Hernani, Eastern Samar.
The Philippine Institute of Volcanology and Seismology said the quake has a depth of focus of 20 kilometers.
It added that Palo, Leyte felt the tremor at Intensity II.
Intensity II quakes' shaking are usually "slightly felt." Phivolcs said tremors under Intensity II are felt by few individuals at rest indoors while hanging objects slightly swing and still water in containers are noticeably oscillating.
Phivolcs said it is not expecting any damage nor aftershock from the mild quake.
On Wednesday, Phivolcs recorded nine other quakes in the areas of Cagayan, Eastern Samar, Northern Samar, Ilocos Norte, Nergos Oriental and Surigao del Norte. All of these quakes were tectonic in origin.