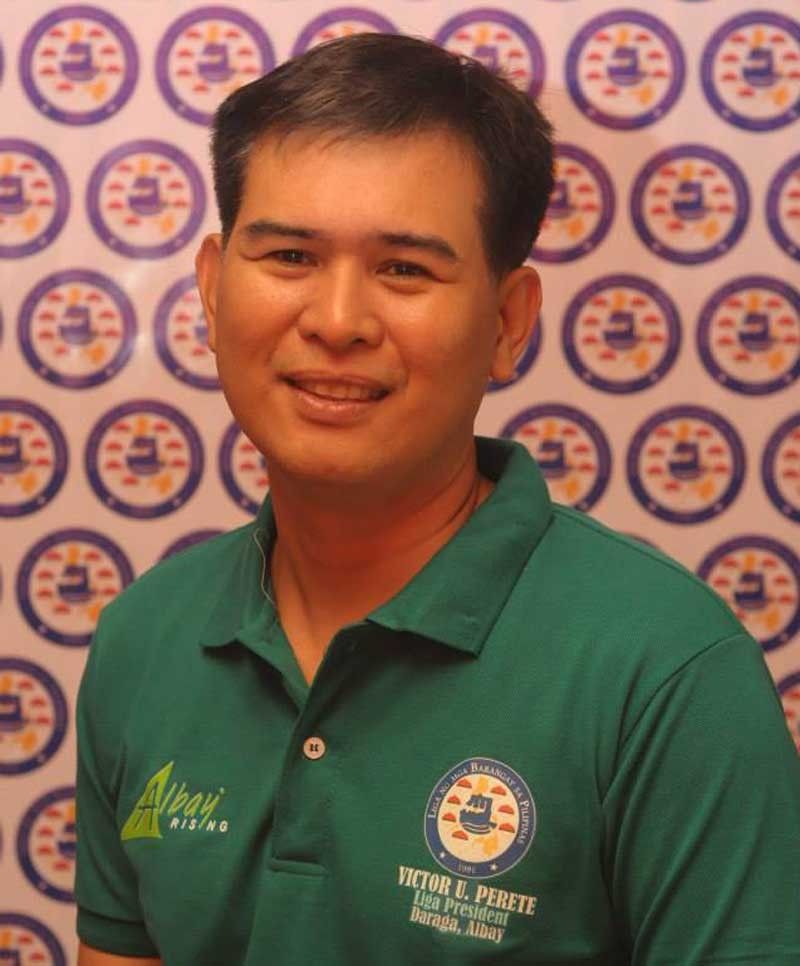 Victor Perete addressed local government employees at the Daraga municipal hall and urged them to shun politics and focus on their work.
Daraga acting mayor assumes post
MANILA, Philippines — Vice Mayor Victor Perete of Daraga, Albay started his work yesterday as acting mayor, replacing Mayor Carlwyn Baldo.
Perete addressed local government employees at the Daraga municipal hall and urged them to shun politics and focus on their work.
"Sinabi ko sa kanila na magpatuloy ng trabaho. Walang kulay politika yung pag-manage ko ngayon," Perete said in a phone interview with reporters.
He said he also met local officials in an executive session and discussed his plans, such as improving traffic, garbage collection and other basic social services for residents of Daraga.
Acting on the directive of the Commission on Elections (Comelec), the Department of the Interior and Local Government replaced Baldo, saying he is temporarily incapacitated from discharging his duties after he was arrested for illegal possession of firearms and ammunition during a raid on his house last week.
Baldo is the alleged mastermind in the murders of Ako Bicol party-list representative Rodel Batocabe and his bodyguard Senior Police Officer 1 Orlando Diaz on Dec. 22.
Perete said he is willing to cooperate in the probe being conducted by the Criminal Investigation and Detection Group (CIDG) and vowed to provide all the necessary documents to probers.
Perete said he is not aware that Baldo hired so-called "ghost" employees, some of whom the mayor reportedly used to kill Batocabe and Diaz.
Baldo can still run for mayor – Comelec
Romeo Serrano, Comelec-Bicol assistant regional director and Albay election supervisor, clarified that Baldo is not barred from seeking reelection in the May polls despite his replacement.
"It is not true that Mayor Baldo is no longer eligible to run for mayor. He remains a qualified candidate... because he is not yet convicted with finality in any of the complaints he is facing," Serrano told The STAR.
"The CIDG evaluation says that Mayor Baldo is found temporarily incapacitated, thus could not temporarily discharge his duties as mayor due to the complaints he is facing before the Albay provincial prosecutor's office," he said.
The mayoral race in Daraga was supposed to be a three-cornered fight between Baldo, Batocabe and Perete, who is running under PDP-Laban.
With Batocabe dead, his widow Gertie will seek the post.
Meanwhile, Ako Bicol party-list Rep. Alfredo Garbin Jr. clarified that the reward money handed to certain "witnesses" was not for Baldo's arrest.
"The reward has been released... because of the material testimonies executed, but not because of the arrest of Baldo," Garbin told The STAR.
Garbin said the remainder of the total bounty of P50 million would be released once they get the information that would pin down the suspects.