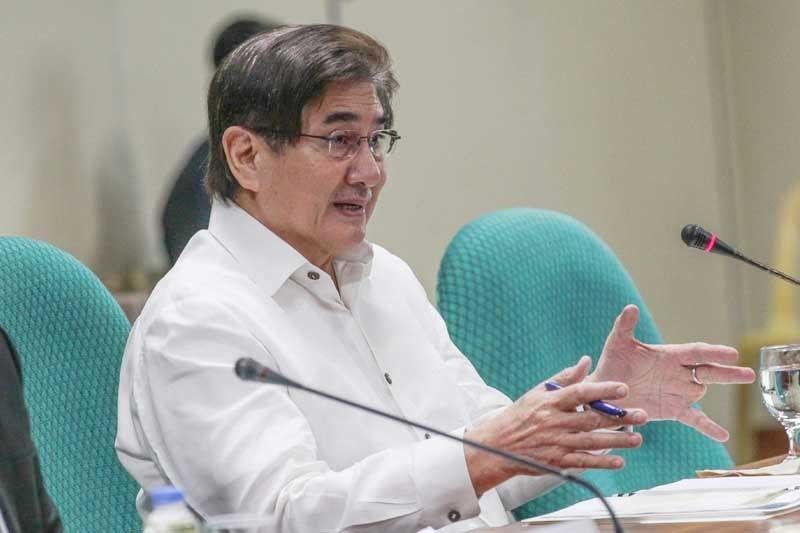 Honasan did not attend the hearing at the anti-graft court's Second Division.
Geremy Pintolo
Sandigan starts Honasan's trial for 'pork' misuse
MANILA, Philippines — The Sandiganbayan started on Tuesday the graft trial of Sen. Gregorio Honasan in connection with the alleged misuse of his pork barrel funds in 2012.
Honasan did not attend the hearing at the anti-graft court's Second Division.
Sandiganbayan magistrates started the trial of Honasan 18 months after the Office of the Ombudsman filed the case in August 2017.
Government lawyers presented two witnesses whose testimonies were dispensed with since the documentary evidence they were supposed to identify have been accepted by the opposing parties.
Honasan is accused of violating Republic Act 3019 or the Anti-Graft and Corrupt Practices Act for allegedly misusing his Priority Development Assistance Fund allocations in 2012.
His co-accused include his political affairs and project coordinator Michael Benjamin as well as National Council on Muslim Filipinos secretary Mehol Sadain, NCMF acting chief accountant Fedelina Aldanese, Director III Galay Makalinggan, acting chief Aurora Aragon-Mabang and cashier Olga Galido.
The ombudsman said Honasan allegedly gave P29.1 million in pork barrel funds to a questionable non-government organization to implement projects for the benefit of Muslim-Filipinos in Metro Manila and Zambales.
The fund transfers were allegedly made without public biddings, in violation of government procurement laws.
The Sandiganbayan set the next trial on Jan. 28 and 29.