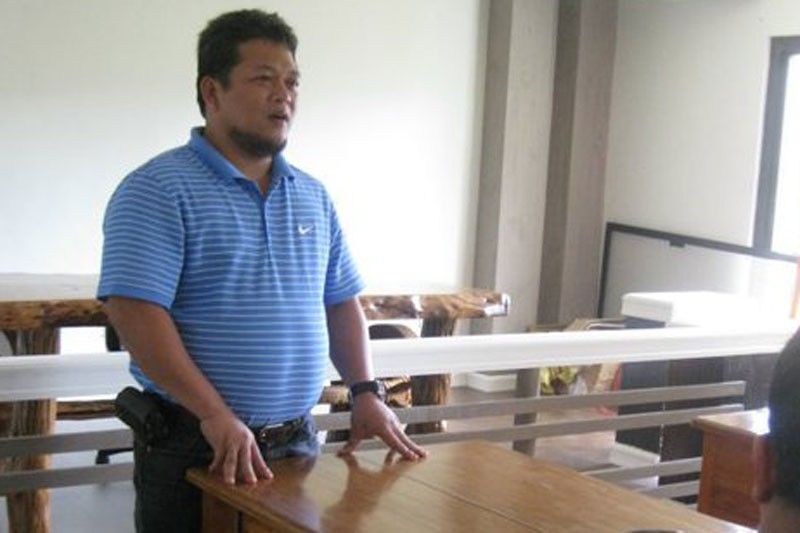 Pasigian was sentenced to up to 15 years in prison for graft and a maximum of seven years for malversation.
Rochelle Layno Domingo-Acerit/facebook
Nueva Vizcaya town mayor appeals conviction
MANILA, Philippines — Mayor Jerry Pasigian of Alfonso Castañeda town in Nueva Vizcaya has asked the Sandiganbayan to reconsider its decision that sentenced him to up to 22 years in prison over the municipal government's purchase of a vehicle, which he also failed to immediately return when his term ended in 2013.
In a 13-page motion for reconsideration, Pasigian through his lawyers said the anti-graft court's fifth division erred in its Dec. 6 decision.
Pasigian was sentenced to up to 15 years in prison for graft and a maximum of seven years for malversation.
The court also ordered Pasigian to pay a fine of P453,214.29 and his perpetual disqualification from holding public office.
He said the prosecution panel of the Office of the Ombudsman failed to prove that he acted with "manifest partiality, evident bad faith or inexcusable negligence" in resorting to a negotiated procurement instead of a public bidding.
Pasigian also claimed that his action did not cause "undue injury" to the government or an "unwarranted benefit" to a private party.
The cases stemmed from the purchase of a Nissan Patrol worth P1.3 million in April 2009.
The Sandiganbayan said Pasigian also registered the vehicle under his name.
In his appeal, Pasigian claimed that he relied in "good faith" on the advice of the provincial legal office that public bidding could be dispensed with during an emergency. He said the municipal government provided him with a service vehicle due to "imminent threat" to his life.
On the malversation case, Pasigian said the prosecution failed to prove that he intentionally refused to return the vehicle and converted it for his personal use.
"Witnesses for the prosecution and defense attested ... that the vehicle was unserviceable and undergoing repairs, which is the main reason why accused failed to immediately surrender it upon the expiration of his term," Pasigian's motion read.
He said he also ordered that the vehicle be included on the list of properties of the municipal government.