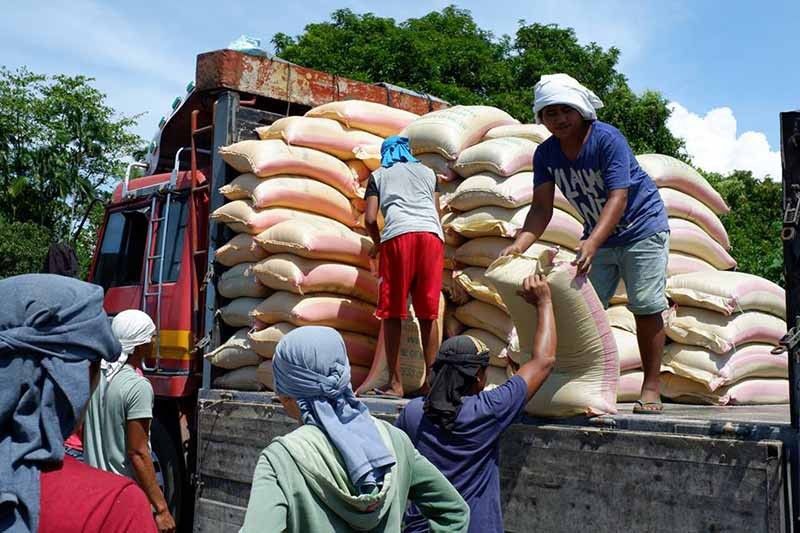 Food packages were distributed in 11 towns in Lanao del Sur province.
John Unson
Food aid program benefits 1,000 families in Lanao del Sur
John Unson
(Philstar.com) - November 4, 2018 - 10:03am
COTABATO CITY, Philippines — More than a thousand families in Lanao del Sur received food rations through a government poverty alleviation program last month.
According to the Bangsamoro Regional Inclusive Development for Growth and Empowerment, or ARMM-BRIDGE, on Sunday, 1,050 families in Lanao del Sur received food rations in distibution drives on October 15.
The activity covered Lanao del Sur's Picong, Kapatagan, Piagapo, Saguiaran, Kapai, Ditsaan, Bubong, Molundo, Lumba Bayabao. Butig and Lumbayanague towns.
The ARMM-BRIDGE is focused on providing impoverished families with four basic amenities — food, shelter, clean water and electricity.
The program was pioneered more than three years ago by the office of ARMM Regional Gov. Mujiv Hataman.
According to government data, the program has also built more than a thousand core shelters for poor barangay residents in the region's five provinces—Maguindanao and Lanao del Sur, both in mainland Mindanao, and in the islands of Basilan, Sulu and Tawi-Tawi—in the past 18 months
The core shelter project is a joint initiative of the ARMM-BRIDGE, the office of the region's Public Works secretary, engineer Don Loong, and the eight district engineers in the autonomous region.
The ARMM-BRIDGE office in Cotabato City said the 1,050 families that benefited from its October 15 food distribution activity in Lanao del Sur each received a sack of rice, milk, cooking oil, eggs, canned tuna, monggo beans, iodized salt, brown sugar and coffee.