3 PNPA cadets tagged in sex abuse face ouster
October 24, 2018 | 12:00am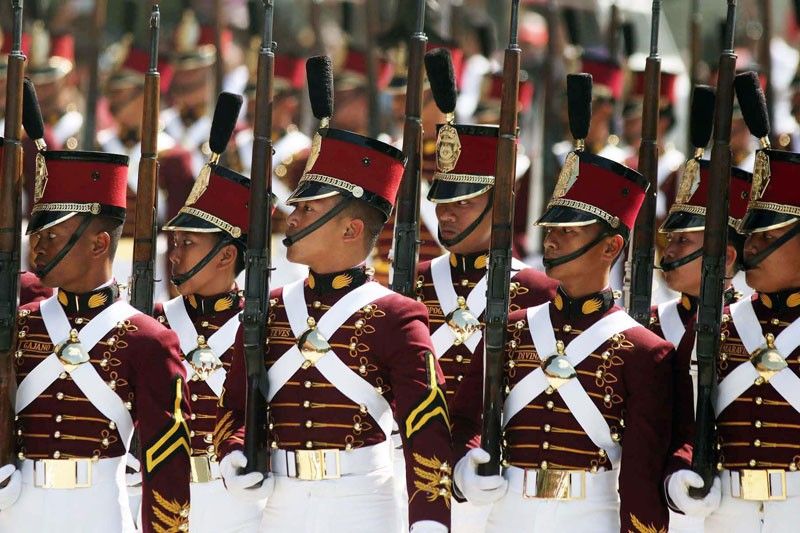 MANILA, Philippines — Three cadets from the Philippine National Police Academy (PNPA) are undergoing investigation for allegedly forcing two freshmen to perform a sexual act as punishment.
PNP chief Director General Oscar Albayalde ordered a probe on the latest scandal to rock the PNPA.
He vowed to dismiss the upperclassmen.
"There is no room for them in the police service. Aside from a criminal charge of hazing, they will also face administrative cases," Albayalde told reporters at Camp Crame yesterday.
Reports said the incident happened at the PNPA campus in Silang, Cavite on Oct. 6.
A PNPA official, who spoke on condition of anonymity, said one of the cadets forced two plebes to perform oral sex on each other.
The official said the other two cadets watched as the freshmen performed the sexual act.
PNPA director Chief Superintendent Joseph Adnol said the cadets were placed in isolation.The victims are still attending classes.
"The freshmen will file separate cases against the cadets," Adnol said.
He said freshmen may be punished for violations through squats and push-ups, but not in the form of sexual acts.
Albayalde had pulled out police officials at the PNPA after receiving complaints that cadets were being forced to do unusual activities as punishments.
"Kung ano-ano yung mga pinapagawang parusa sa mga kadete," he said.
Albayalde said it is the first time he heard of a punishment in which cadets were forced to commit sexual acts.
He said they have been pushing for the transfer of the academy from the jurisdiction of the Philippine Public Safety College to the PNP to improve the level of education and discipline among cadets.
Last March, the PNPA was embroiled in a controversy when nine cadets beat up six members of the Maragtas Class of 2018 after the graduation rites attended by President Duterte and Vice President Leni Robredo.