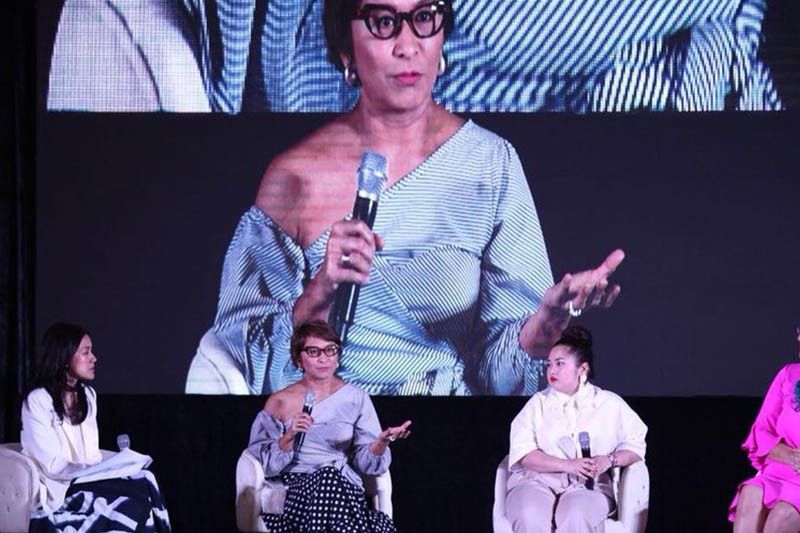 Ces Drilon, who calls herself an advocate of women's right and empowerment, denied Gretchen Fullido's accusations.
Twitter/Ces Drilon
Ces Drilon denies Gretchen Fullido's libel allegations
MANILA, Philippines (Update 2: 4:29 p.m.) — ABS-CBN news executive Cecilia "Ces" Drilon on Saturday denied the allegations made by entertainment reporter Gretchen Fullido.
Fullido on Friday filed sexual harassment complaint against former ABS-CBN News executive Cheryl Favila and ABS-CBN News executive producer Maricar Asprec.
She also filed libel charges against Drilon and another executive Venancio Borromeo as well as reporter Marie Lozano, whom she accused of besmirching her reputation by claiming that she was using the sexual harassment complaint she had initially filed with the company to leverage her employment status.
The entertainment reporter also accused Drilon of victim-shaming after the latter allegedly made her feel she deserved to be harassed for wearing a bikini to boost the ratings of TV Patrol.
But in a statement posted on Twitter, the news executive, who calls herself an advocate of women's right and empowerment, denied Fullido's accusations.
"As a victim of sexual harassment once before, it is unthinkable for me to say what Gretchen Fullido alleges I did," Drilon said.
She added: "I encourage and support women to exercise their right to come out with truthful stories of harassment and abuse and I would never belittle any such move."
Drilon also claimed that her testimony during the internal investigation has been distorted.
"I reserve the right to consider legal proceedings against these false allegations and attack on my reputation. Again, I would never belittle any woman coming out to speak of any abuse committed against her. It is against everything I stand for as a woman," she said.
Last March, Drilon opened up about a former superior who had sexually harassed her during her early years.
"You know, for a long, long time after the experience I could still smell the room, whenever I remembered. So I was pulled by my boss and kissed… with tongue… in my mouth," she was quoted as saying in a Metro Style article.
'Example of discrimination vs LGBTQ individuals'
The counsel of Favila and Asprec found it unfortunate the Fullido has chosen to file criminal complaint against her client despite the company's dismissal of the sexual harassment case.
"The dismissal came about after Favila and Asprec proved that the text messages that Fullido used as evidence were distorted and maliciously taken out of their conversation threads," lawyer Evalyn Ursua said in a statement Saturday.
Last July, ABS-CBN found Favila liable for gross misconduct, which led to her dismissal from the company. But the sexual harassment complaint against her was dismissed.
Ursua said Fullido's "baseless" sexual harassment complaint involves personal, professional and political matters, and an example of discrimination against LGBTQ individuals.
"The prevailing homophobia in society results in a stereotyped belief that women of same-sex sexual orientation indiscriminately go after any woman or are prone to sexually harass other women," Ursua said.
The lawyer added: "We invite the LGBTQ community to examine this case closely and to stand by Favila and Asprec, two decent and upright women whose integrity is widely known among their peers and colleagues."
In a statement, the ABS-CBN said the company does not condone any such acts in the workplace by its employees.
"Now that she (Fullido) has filed charges with the Quezon City prosecutor's office, we expect all parties to allow the legal process to take its course," the network said.