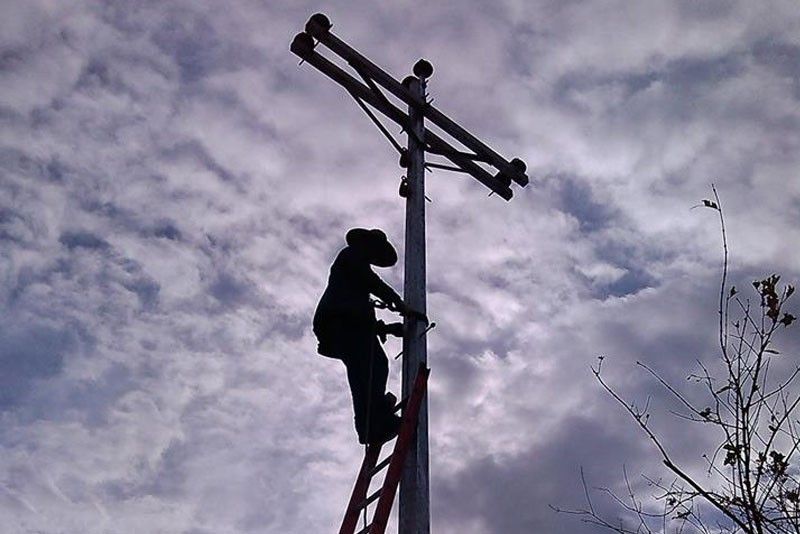 Lawyer Manases Carpio, who represents Panay Electric Co. (PECO) which has been providing power to Iloilo for the past 95 years, said More Minerals Corp. (MMC) is not entitled to a power franchise, especially if the grant is done "without due diligence."
www.facebook.com/PanayElectricCompany
Grant of power franchise to Iloilo mine firm opposed
MANILA, Philippines — The husband of Davao City Mayor Sara Duterte has opposed the move of a House committee to grant a power franchise to a mining company seeking to replace a local electric cooperative in Iloilo.
Lawyer Manases Carpio, who represents Panay Electric Co. (PECO) which has been providing power to Iloilo for the past 95 years, said More Minerals Corp. (MMC) is not entitled to a power franchise, especially if the grant is done "without due diligence."
"We respectfully request your committee to hold in abeyance its approval of the franchise application of the MMC under House Bill (HB) 8132 until after more public hearings with proper invitations to attend and adequate notice are given to all stakeholders," Carpio said in a letter dated Sept. 24 to Palawan Rep. Franz Josef Alvarez.
He said this is the best way to serve the public interest as the committee determines which of the franchise applicants deserves its nod.
Alvarez is chairman of the House committee on legislative franchises.
Carpio said the PECO objects to the alleged haste and lack of justification the panel showed to favor MMC's HB 8132 over HB 6023, which endorsed the renewal of PECO's franchise.
HB 6023 was filed by Camiguin Rep. Xavier Jesus Romualdo in July 2017 while MMC's HB 8132 was filed by Parañaque Rep. Gus Tambunting – chairman of the committee on games and amusement – in August this year.
Executives and employees of the PECO were reportedly shocked when the Alvarez panel endorsed on Sept. 17 the grant of a power franchise to MMC.