DFA takes passport on wheels to hospitals, schools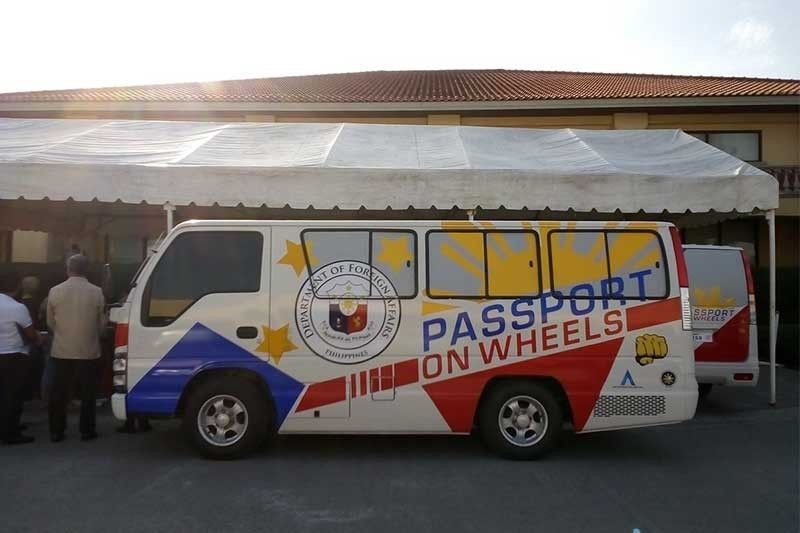 MANILA, Philippines — The Department of Foreign Affairs (DFA) has intensified its efforts to meet the consular needs of the public by taking the passport on wheels program to hospitals, schools, offices and subdivisions.
The number of passport applicants in the last six months was equivalent to the output of four consular offices, the DFA said in a statement.
"Through the passport on wheels, we were able to bring our consular services closer to the people. We have accommodated more than 138,000 applicants since January," Foreign Affairs Secretary Alan Peter Cayetano said.
Aside from cities and municipalities, the passport on wheels teams visited government offices such as Malacañang, the Senate, House of Representatives, Department of Health, National Commission on Muslim Filipinos, Armed Forces of the Philippines, Bangko Sentral ng Pilipinas and Subic Bay Metropolitan Authority.
Employees of private entities such as GMA Network, Aboitiz and Nestle also benefited from the program.
The DFA also served passport applicants at the St. Luke's Medical Center, Tricity Medical Center as well as homeowners' associations such as the one in Loyola Grand Villas in Quezon City.
On June 30, the passport on wheels went to Xavier School and served 1,930 applicants.
The DFA said local government units and organizations can send a written request to the Assistant Secretary for Consular Affairs through [email protected] to avail themselves of the program.
The letter must specify the estimated number of passport applicants, name and contact details of the requesting party's designated passport coordinator and the preferred schedule.
The DFA Aseana in Parañaque City has opened its passport services on Saturdays.