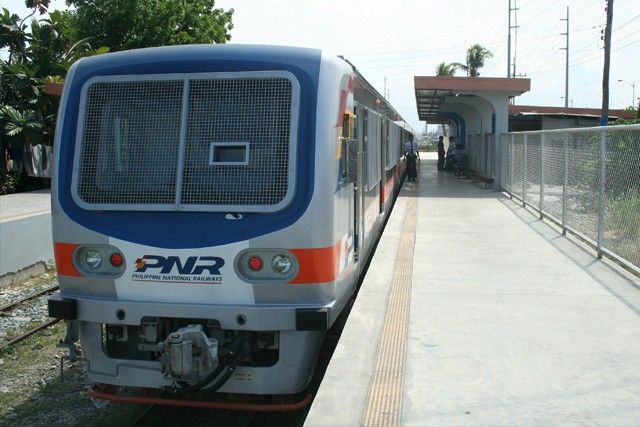 No one was hurt in the incident, although a commuter complained of dizziness following the incident, according to the PNR operation department manager Joseline Geronimo. Philstar.com/File Photo
Ensure safety of Philippine National Railway trains, senators urge Department of Transportation
Paolo Romero
(The Philippine Star) - March 26, 2018 - 12:00am
MANILA, Philippines — Senators prodded yesterday the Department of Transportation (DOTr) to ensure the safety at the Philippine National Railway (PNR) following the derailment of one of its trains in Manila on Saturday.
At least 400 passengers were affected when an Alabang-bound PNR train got derailed after leaving the rail line's Paco station at around 2 p.m.
No one was hurt in the incident, although a commuter complained of dizziness following the incident, according to the PNR operation department manager Joseline Geronimo.
The train was derailed after the front wheel in the first coach got off track shortly after the train left the crossing.
The train was running at a slow speed of 15 to 20 kilometers per hour when it got derailed, Geronimo said.
The rerailment crew brought the train back on track at around 3:30 p.m. The railway was passable by 4 p.m.
The PNR assured its passengers that the incident would be investigated to prevent it from happening again, especially ahead of the Holy Week exodus, Geronimo said.
She added that the PNR would conduct preventive maintenance work from Maundy Thursday to Good Friday.
Wake-up call
Senators Grace Poe and Joseph Victor Ejercito, chair and vice chair of the Senate committee on public services, said the derailment should serve as a wake-up call for the DOTr to ensure safety management and enforcement in all the country's rail systems.
"We have had incidents of derailment of PNR trains every year, and it's simply unacceptable. Whether it's the Metro Rail Transit, Light Rail Transit or the PNR, we don't want to see passengers getting offloaded and made to walk along the rails," Poe said.
"Let's have a public transportation system that will bring the people to their destination and back to their homes safe and unscathed," she said.
She pointed out that Congress has allocated multi-billion peso budgets for the rehabilitation of the various railway systems.
Ejercito described the derailment as "another reminder of the shameful state of our transport system and the need to fast-track our modern railways program."
"While it was fortunate that no one was seriously hurt, I strongly urge the DOTr to put in place an efficient system of check and monitoring to ensure that the safety of the trains as well as the tracks. We cannot afford to be lax and have a business-as-usual attitude for the country's oldest rail system," Ejercito said. - Marc Jayson Cayabyab