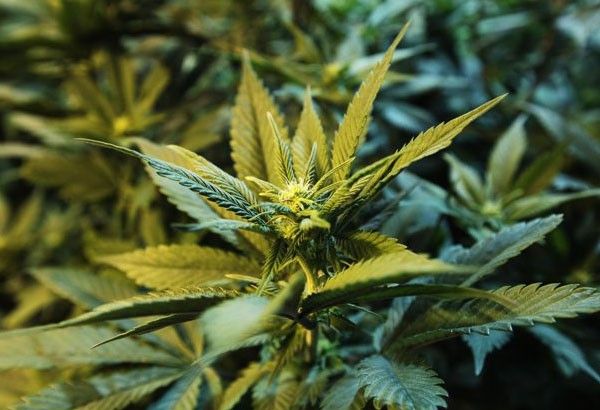 Security personnel of Barangay Sto. Rosario Kanluran arrested a 16-year-old boy for allegedly smoking marijuana using a glass tube along M. Lozada street just before 10 p.m. Friday, police said. Philstar.com/File Photo
3 minors held for pot sold through Facebook
Ghio Ong
(The Philippine Star) - March 26, 2018 - 12:00am
MANILA, Philippines — The arrest of three boys and a man in Pateros on Friday revealed a network of teenagers allegedly selling marijuana through a social media site.
Security personnel of Barangay Sto. Rosario Kanluran arrested a 16-year-old boy for allegedly smoking marijuana using a glass tube along M. Lozada street just before 10 p.m. Friday, police said.
The security personnel seized the glass tube and two sachets of dried marijuana leaves from the teenager.
Barangay Sto. Rosario Kanluran chairman Elmer Mangoba later found out where the teenager bought the sachets of marijuana.
This prompted him to seek help from the Pateros police's drug enforcement unit, whose members staged a sting and bought P200 worth of marijuana from another 16-year-old boy through a transaction done on Facebook's messaging platform Messenger.
Police later arrested the second teenager's supplier, a 15-year-old boy and his 31-year-old uncle, who were caught in a drug session in their house on G. de Borja street in Barangay Aguho at around 11:30 p.m. Friday.
They confiscated from the second teenager seven sealed sachets of marijuana, an unsealed sachet and two glass tubes. From the third teenager, they seized a sachet of marijuana.
In Quezon City, at least 30 persons were arrested in an anti-drug sweep over the weekend.
One operation by the Quezon City Police District Station 6 led to the arrest of 16 persons in three alleged drug dens along Laura street in Barangay Old Balara at around 2 p.m. Saturday.
Police seized 22 sachets of shabu, with a street value of P60,000, during the operation. Two boys, aged 15 and 17, were among those apprehended in the drug dens.
Four persons were arrested in separate operations in Manila and one in Mandaluyong. – Romina Cabrera, Rey Galupo