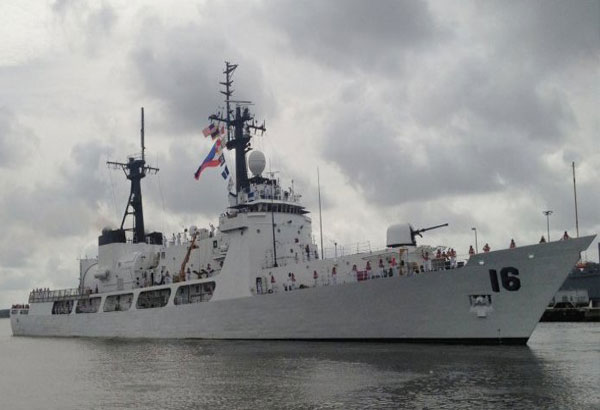 R. Adm. Medina of Naval Forces Western Mindanao credits joint engagements with other navies with helping prevent kidnappings and hijackings in southern waters. File photo
Philippine, Australian navies kick off joint drills vs piracy
ZAMBOANGA CITY, Philippines — The Philippine Navy and Royal Australian Navy on Tuesday conducted another round of maritime exercises against piracy and terrorism in the waters near Sabah.
R.Adm. Rene Medina, commander of Naval Forces Western Mindanao, said the RAN deployed two of its patrol ships, HMAS Broome and HMAS Launceston, for the exercises. The ships arrived at the Zamboanga port on Monday for the 21-day training.
He said the drills will be held in the area where NFWM operates, particularly in the waters of Basilan, Sulu, and Tawi-Tawi. The waters are near the border with Sabah, and are in an area where security is critical because of piracy and abductions by the Abu Sayyaf group.
The first round of joint exercises was done last October.
"These kind of activities are part of the anti-piracy and anti-terrorism campaign of the government, which help curb the security threats that are affecting the islands of Mindanao," Medina said.
He said the joint engagements with navies of other countries were a major factor in reducing kidnapping incidents in Western Mindanao.
Medina said there have been no recorded incidents of kidnapping in the seas within NFWM's area of responsibility this year.
The Philippines, Malaysia and Indonesia forged a trilateral agreement last year for joint patrol in the borders of the three countries to guard against hijacking and kidnappings by gunmen linked to the Abu Sayyaf group.
"I am very certain that our navies share common concerns in ensuring safer seas and trade routes for our seafarers and respective communities. The piracy and terrorism here in the Southern Philippines is not only the concern of our country but the concern of all," Medina said.