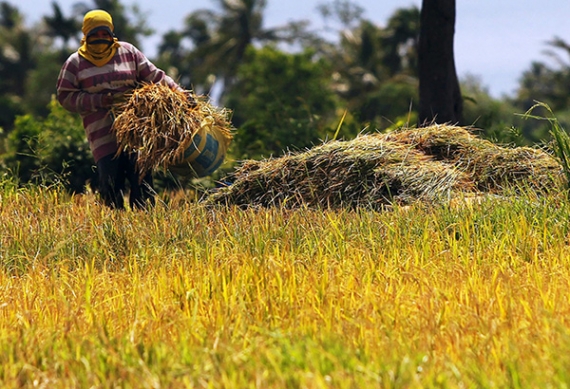 The Department of Agriculture provided the former Abu Sayyaf members three hectares of land to farm on. File photo
Former Abu Sayyaf members go from arms to farms in Sulu
SULU, Philippines — Former Abu Sayyaf members have traded their guns for greens as it returned to the mainstream of the community in Parang town, Sulu, officials said.

Brig. Gen. Cirilito Sobejana, commander of Joint Task Force Sulu, said they formally launched on Wednesday a communal farm in Parang town run by 17 former Abu Sayyaf members.

Sobejana said that the former Abu Sayyaf members and their families, with government assistance, formed a cooperative to engage in farming.

"These were members of the Abu Sayyaf who surrendered and wanted to change their lives after they were deceived by a notorious Abu Sayyaf leader who lured them in with the promise of big pay," Sobejana said.

"This will serve as our model for the other ASG (Abu Sayyaf group members) to do the same," he said.

Parang Mayor Madzhar Loong said the the municipal government has partnered with the barangay captain of Tukay to help the Abu Sayyaf surrenderees.

Loong said the Department of Agriculture provincial office provided an initial three hectares for the communal farm.

"At first they were apprehensive for their lives, fearing that they would die once they are captured. I told them there is an ongoing program of the military for them to peacefully surrender and I talked with the barangay chairman to help provide a livelihood program," Loong said.

"We will not give money but a package for livelihood," Loong added.

Sobejana lauded the intervention provided by the local government of Parang, saying the project is in line with President Rodrigo Duterte's call for local officials to look for assistance for Abu Sayyaf members who surrender.

He said the national government needs to implement an inclusive program for Abu Sayyaf surrenderees similar to the Comprehensive Local Integration Program for former members of the communist New People's Army.