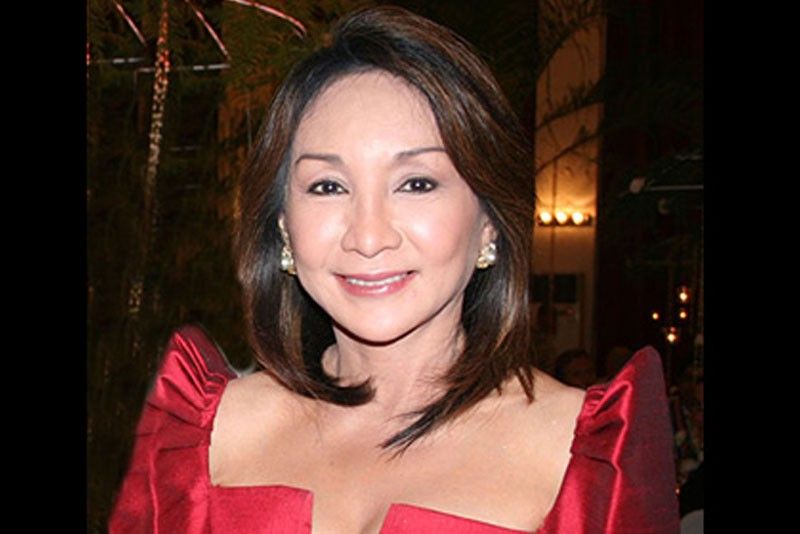 In a statement, the House said that the Ombudsman was attempting to reverse the CA ruling issued in April 2014 that threw out the administrative complaint against Garcia
Philstar.com/File
'Ombudsman misleading public on Garcia's dismissal'
MANILA, Philippines — The Court of Appeals (CA) has nullified the ruling of the Office of the Ombudsman dismissing Cebu third district Rep. Gwendolyn Garcia, the House of Representatives said in justifying its decision not to implement the dismissal.
In a statement, the House said the ombudsman is "attempting to reverse" the CA ruling issued in April 2014 that threw out the administrative complaint against Garcia. The case stemmed from the provincial government's purchase of the 24.9-hectare Balili property in Naga town when she was governor.
The appellate court said the ombudsman "gravely abused its discretion and acted whimsically, capriciously and arbitrarily amounting to lack of jurisdiction" in dismissing Garcia.
"The public is being misled that Deputy Speaker Gwen Garcia has been dismissed for grave misconduct," the House said.
"What the ombudsman could not win in the court of law, she is trying to win in the court of public opinion…Why resolve this case only now, over five years after its filing?" the House added.
In a ruling approved by Ombudsman Conchita Carpio-Morales and released on Monday, Garcia was slapped with the accessory penalties of perpetual disqualification from holding public office, forfeiture of retirement benefits and cancellation of civil service eligibility.
Speaker Pantaleon Alvarez stressed that he would not implement the dismissal order against Garcia, saying it has no legal basis.
Presidential spokesman Harry Roque said Malacañang respects the ombudsman ruling, but echoed the position of Alvarez that only Congress can remove its members from its roster.
"It is also unfortunate that the decision of the ombudsman was released at a time when such actions could be given political color. While we leave the merits of the case to the ombudsman, the release of the decision could have come at a more circumspect time," Roque said.
'Personal crusade vs Garcia clan'
Garcia had questioned the timing of the dismissal order, saying it could be related to her active participation in the impeachment proceedings against Chief Justice Maria Lourdes Sereno.
She vowed to exhaust all legal remedies to challenge the dismissal order.
"(Morales) has made it a personal crusade against us Garcias…going beyond what is established jurisprudence," Garcia said.
She said the dismissal order was a "desperate move" of her political rivals.
Garcia hinted at running for governor in next year's elections in response to the ombudsman ruling.
"Now that the ombudsman has come up with this very shocking ruling...intending to take me out of the race, I am having serious thoughts of running as governor," she said.
The ombudsman refused to comment on the issue. – With Alexis Romero