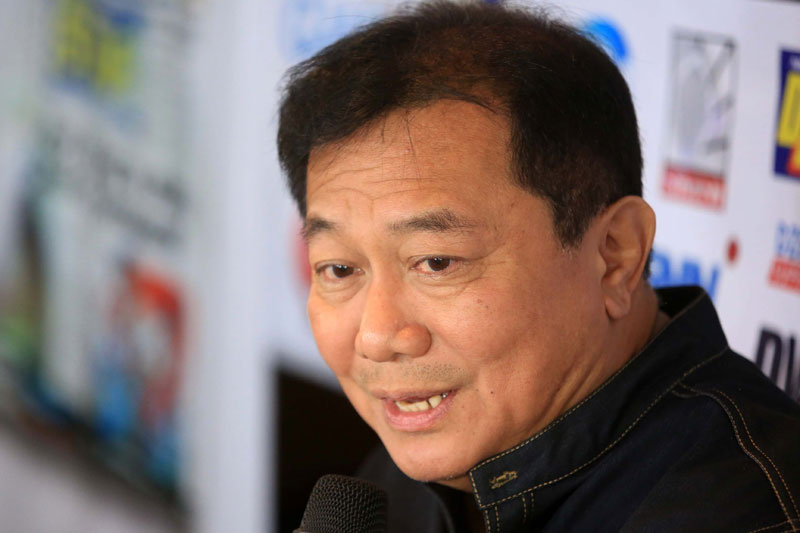 "I don't see any basis in the Constitution. I have not read any provision stating that it can be done. It has no legal basis," Alvarez said
Edd Gumban
Alvarez won't implement dismissal
MANILA, Philippines — Saying it has no legal basis, Speaker Pantaleon Alvarez stressed yesterday he would not implement the dismissal order against Cebu third district Rep. Gwendolyn Garcia.
"I don't see any basis in the Constitution. I have not read any provision stating that it can be done…It has no legal basis," Alvarez said.
In an interview with reporters, Garcia questioned the timing of the release of the dismissal order.
"The timing is rather suspect. It does seem as though the ombudsman has singled me out. For an act that was done when I was governor several years ago, you'd wonder whether this was purposely done," Garcia said.
She said the dismissal order could be related to her active participation in the impeachment proceedings against Chief Justice Maria Lourdes Sereno.
Garcia said she would leave it up to Alvarez's "sound judgment and wisdom" on whether to implement the dismissal order.
"I will continue to work as hard as I can. It is my duty as elected by my constituents in the third district...to represent them and represent their sentiments. I will continue to be active in the impeachment hearing," she said.