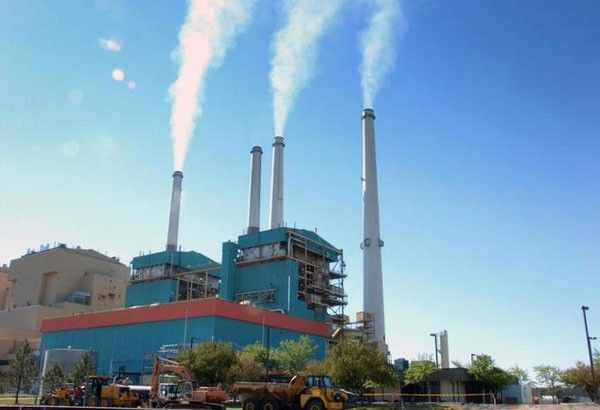 Residents say the new power plant will pose risks to their health and to the environment; the town mayor says it is necessary to prevent an energy crisis.
File photo
Sual residents oppose construction of coal-fired power plant
MANILA, Philippines — Residents of Sual, Pangasinan on Thursday trooped to the Office of the Ombudsman to oppose the planned construction of a 1,000-megawatt coal-fired power plant in their town.
Residents who are members of Save Sual Movement, together with the members of Philippine Movement for Climate Justice, held a rally in front of the Ombudsman's office in Quezon City Thursday morning to show their support for SSM president Rosanna Marie Soriano, who was meeting with Sual Mayor Roberto Arcinue and his grandson Sual Councilor JC Arcinue inside.
The meeting was in connection with the SSM members' complaint of harassment for their opposition to the planned construction of another coal-fired power plant in Sual. The town already has a 1,294-MW coal plant.
Soriano said tarpaulins bearing the photos of SSM members were displayed in the town plaza labeling them as people who "oppose progress". She said this was done after their group protested the construction of a new coal power plant by private contractor Phinma, which backed out of the project last year.
Soriano said they also received a letter from Councilor Arcinue blaming their group for supposedly derailing the project.
The SSM and PMCJ said the Sual municipal government is now holding talks with another investor to push through with the project. They said this was done without public consultation with residents and environmental groups.
"We will continue to strongly oppose the construction of the second coal plant because it will put the health of the residents at risk and will cause environmental degradation our areas," Soriano said in Filipino.
Mayor Arcinue, on the other hand, maintained that the construction of an additional power plant is needed to address the looming power crisis in Luzon.
"If we will not construct another power plaint, we run the risk of an energy crisis. That is why even President Duterte is encouraging us to push through with this project," Arcinue said in Filipino.
After attending the meeting, Soriano and PMCJ Secretary General Aaron Pedrosa said their request for assistance led to the Arcinues agreeing to hold a dialogue with the residents of Sual soon.