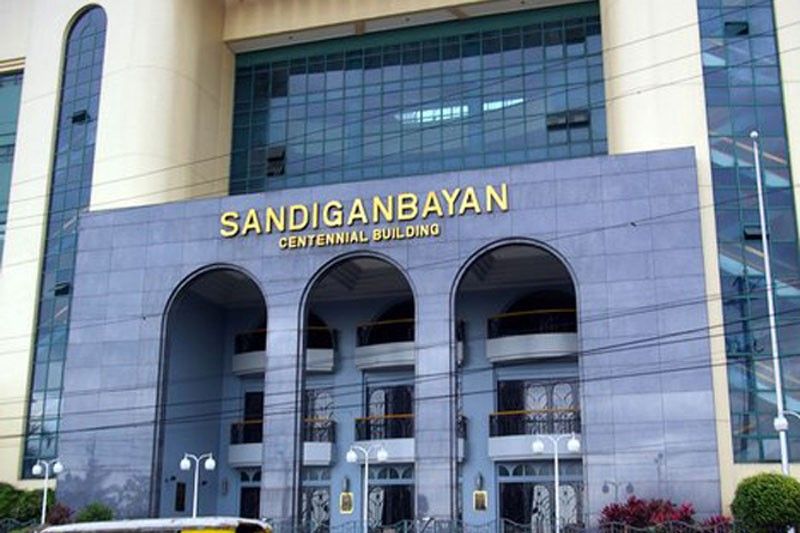 Josil Trabajo was found guilty of violation of Section 3 (h) of Republic Act 3019 or the Anti-Graft and Corrupt Practices Act, the Sandiganbayan Fourth Division said in a 36-page decision dated Dec. 8 and released on Friday. File
Ex-Bohol vice mayor gets 10 years for P75,150 graft
MANILA, Philippines — A former vice mayor of Carmen town in Bohol was sentenced to up to 10 years in prison for supplying construction materials amounting to P75,150 for the municipality's road projects in 2003.
Josil Trabajo was found guilty of violation of Section 3 (h) of Republic Act 3019 or the Anti-Graft and Corrupt Practices Act, the Sandiganbayan Fourth Division said in a 36-page decision dated Dec. 8 and released on Friday.
Section 3 (h) of RA 3019 prohibits public officials from directly or indirectly having financial or pecuniary interest in any business, contract or transaction in which he has the official capacity to intervene or prohibited by any law from having any interest.
Trabajo's co-accused, former mayor Pedro Budiongan Jr., was acquitted for lack of evidence.
The Sandiganbayan said Trabajo used his position as presiding officer of the Sangguniang Bayan to pass two resolutions to fast-track the improvement of the Vallehermoso-Montehermoso and Luan La Salvacion farm-to-market roads in 2003.
Trabajo admitted during the trial that he supplied limestone, locally known as anapog, for the projects.
"Trabajo's...admission that he was one of the suppliers of anapog attested to his financial or pecuniary interest in the road projects," the court ruling declared.
The court dismissed Trabajo's defense that he did not benefit from the transaction and only received the payment a year after the delivery of limestone.
Trabajo cannot exonerate himself from culpability by arguing that it was the municipal engineer who suggested that he supply limestone for the projects, the court added.
"As vice mayor, he...should have known the rules and prohibition with regard conflict of interest," the Sandiganbayan said.
Ex-E. Samar mayor suspended
Meanwhile, Francisco Adalim, former mayor of Taft, Eastern Samar and now barangay chairman, was suspended for 90 days in connection with the charges he is facing before the Sandiganbayan.
Adalim is chairman of Barangay 4 and president of the Association of Barangay Captains in Taft.
He was charged with disobedience under Article 231 of the Revised Penal Code (RPC) and five counts of graft for defying an order of the Civil Service Commission to reinstate and pay the back wages of municipal employees he dismissed in 2009.
The court said the suspension of an incumbent official charged with a crime under the RPC or any offense involving public funds or property is mandatory.