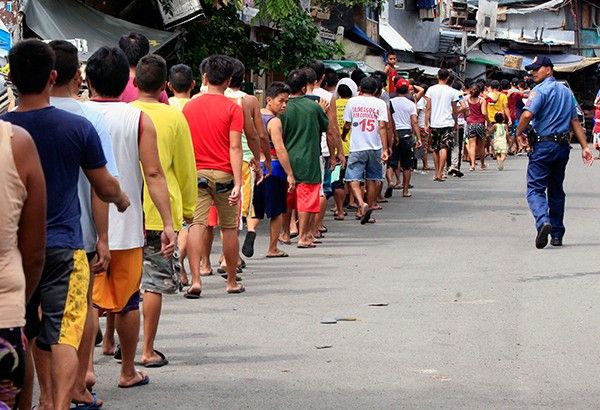 CHR to monitor barangay drug watchlists
Janvic Mateo
(The Philippine Star) - January 12, 2018 - 12:00am
MANILA, Philippines — The Commission on Human Rights (CHR) will monitor how the government will use the lists of drug personalities that newly appointed Interior Undersecretary Martin Diño asked barangay officials to submit.
"The commission has consistently maintained that all courses of action in relation to the drug campaign must ensure strict adherence to constitutional guarantees such as presumption of innocence and due process," CHR spokesperson Jacqueline de Guia told The STAR yesterday.
"Intelligence gathering is basically a function of law enforcement…But, yes we will (monitor)," Guia said.
She also stressed the need for adequate safeguards, including comprehensive guidelines on collection of data and proper validation of information.
Diño said all barangay captains should submit a list of drug pushers and users as well as other suspects in their areas or face sanctions.
'No witch hunt'
Diño, who was appointed undersecretary for barangay affairs, defended his directive, saying it would not result in a witch hunt.
He said the list to be submitted by barangay officials would not be the sole basis in going after drug personalities and suspected criminals.
"We also have reports from non-government organizations and religious groups. We will compare these reports," Diño said in an interview over GMA.
He gave assurance that there would be no case of mistaken identity, saying the lists would be scrutinized and verified.
Diño said barangay officials are the best source of information because they have direct knowledge on what is happening in their areas.
"If you don't know what's happening in your barangay, you're a useless barangay captain," Diño said.
In another television interview, Gilbert Andres of the Center for International Law said Diño's directive is unconstitutional.
"There is violation of...the right to presumption of innocence," Andres said. – Emmanuel Tupas