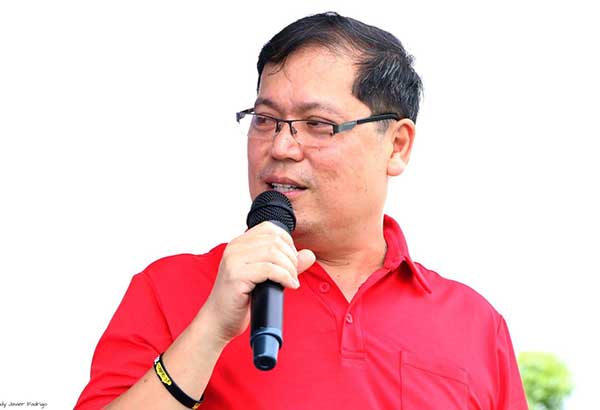 Jed Patrick Mabilog was found guilty of grave misconduct, serious dishonesty and conduct prejudicial to the best interest of the service in connection with a towing services agreement the city government entered into in 2015 with a firm he allegedly owned, according to a decision recently signed by Ombudsman Conchita Carpio-Morales. Mabilog Facebook Page/File
Ombudsman dismisses Mabilog anewlo
MANILA, Philippines — The Office of the Ombudsman has issued another dismissal order against former Iloilo City mayor Jed Patrick Mabilog.
Mabilog was found guilty of grave misconduct, serious dishonesty and conduct prejudicial to the best interest of the service in connection with a towing services agreement the city government entered into in 2015 with a firm he allegedly owned, according to a decision recently signed by Ombudsman Conchita Carpio-Morales.
The ombudsman also ordered Mabilog's perpetual disqualification from holding public office, forfeiture of his retirement benefits and cancellation of his civil service eligibility.
Since Mabilog is no longer in service, the dismissal order is convertible to a fine equivalent to his salary for one year, the ombudsman's public information and media relations bureau said.
Graft probers said the city government entered into a memorandum of agreement (MOA) with 3L Towing Services in April 2015 after the city council approved an ordinance that required the use of a wheel towing clamp as part of its towing operation.
Under the MOA, 70 percent of the collected fines will be given to 3L.
Former councilor Plaridel Nava II, who filed the complaint, said Mabilog owned 3L, adding that the company's proprietress, Leny Garcia, was only a dummy owner.
Nava admitted that he approached Garcia to serve as Mabilog's dummy, on the former mayor's instruction "to look for someone we could trust."
The ombudsman had earlier ordered the filing of graft charges against Mabilog and Nava before the Sandiganbayan over the towing deal.
The first dismissal order against Mabilog was issued last October after he was found guilty of serious dishonesty over his alleged questionable wealth amounting to P8.9 million.
The Department of the Interior and Local Government served the dismissal order on Oct. 30. Mabilog was replaced by Vice Mayor Jose Espinosa III.
In November, the Court of Appeals junked the petition of Mabilog to nullify the ombudsman ruling on technical grounds.
Mabilog, whom President Duterte linked to the illegal drug trade, has yet to return to the country after he left for a conference on disaster management in Japan last August.
On Christmas Eve, he posted a photo of his family on Facebook with a Christmas greeting. – With Jennifer Rendon