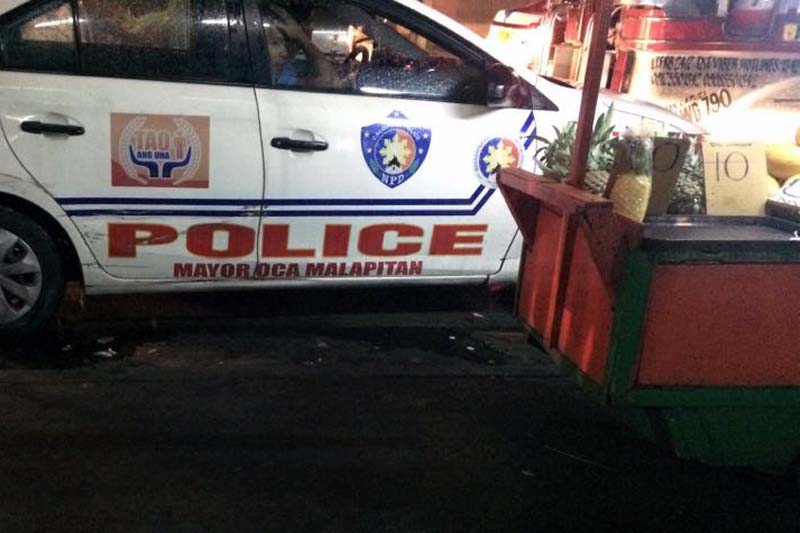 The suspect's gone will be sent to the police crime laboratory for verification. File photo
Gun in Caloocan shooting may have been stolen from cop
(philstar.com) - January 3, 2018 - 11:00am
MANILA, Philippines — A police officer in Tondo surfaced on Tuesday to report her service firearm, which may have been nvolved in a stray bullet case in Caloocan City during the New Year's day revelry, stolen.
The officer, with a rank of PO1, refused to give her name when she dropped by the Caloocan City police station to report the affidavit of loss of her Glock service firearm.
She said her service firearm was stolen from her home last December 10 while she was sleeping.
Senior Superintendent Jemar Modequillo, city police chief, said police will still examine the 9mm Glock pistol used by Isagani Ancheta in a supposed shooting that hit two 10-year-old children in Barangay 35, Maypajo, Caloocan shortly after midnight on January 1.
Ancheta earlier admitted that the firearm he used was lent to him by a friend from Tondo.
Modequillo said the pistol, which had had its serial number defaced, would be sent to the police crime laboratory to check if it matches the stolen service firearm.
He said the officer might not be administratively liable for the stray bullet incident if the gun is proven to have been stolen from her. "What would her liability be if it was stolen from her?" Modequillo said.
Princess Denise Cruzat and Joven Earl Gaces were watching the fireworks display a few minutes after midnight on January 1 when they were hit by a stray bullet.
Police said the lone bullet went through Gaces' arm and liver before hitting Cruzat in the stomach.
The bullet has been removed but Cruzat is still recuperating in the intensive Care Unit of the Tondo General Hospital.
Meanwhile, Malou Gaces asked the public to help find blood donors for Joven, who needs to be operated on further.
Ancheta, who is detained at the Caloocan city police custodial center, will face charges for frustrated murder and possession of a firearm.
He had been in an altercation with Gil Galapuz, who was allegedly shot while running away from the suspect.
The two children happened to be on a corner of the road when Ancheta allegedly fired.
Galapuz is confined at Jose Reyes Memorial Medical Center for gunshot wounds.
Ancheta also faces illegal drug possession charges after the police recovered a sachet of suspected shabu and a cellphone containing messages of an alleged drug transaction.