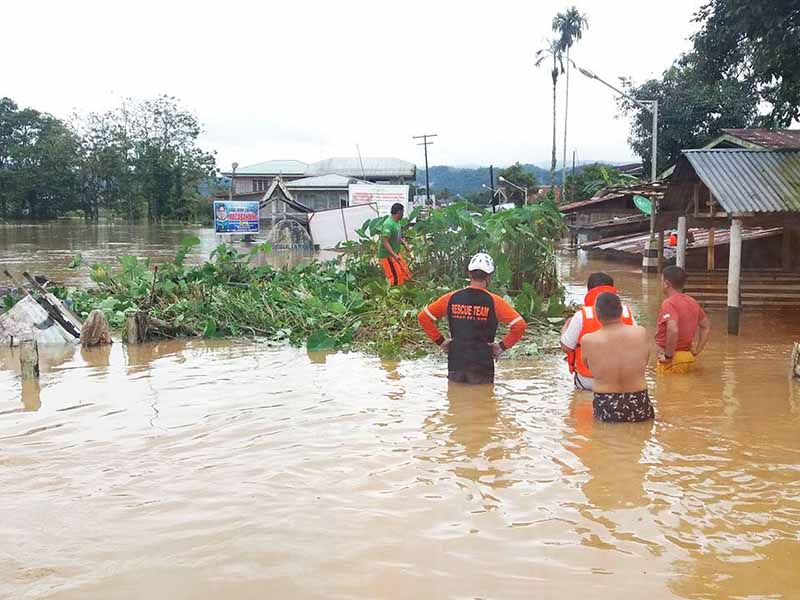 'Vinta' triggered flash floods in parts of Mindanao and the Visayas last December. Philstar.com/John Unson, File
Remains of 2 lost in Zamboanga del Norte floods found
ZAMBOANGA CITY, Philippines — A Search and retrieval team on Monday recovered the remains of two people who were among the dozens lost during a typhoon in a Zamboanga del Norte town.
Chief Inspector Helen Galvez, spokesperson of Police Regional Office 9, police and fire personnel and rescuers from the Municipal Disaster Risk Reduction Management Council recovered the bodies along the river bank of Barangay Panganuran in Gutalac town.
"The police and local search and retrieval team said the victims were among those reported missing during the flash flood triggered by [Tropical Storm] Vinta last December 22," Galvez said.
The search and retrieval team could only describe the victims as a female over 50 years old and a baby.
Gulatac had the most fatalities — 24 dead and several missing — among the towns and two cities in Zamboanga del Norte affected by flash floods.
The Office and Civil Defense said many areas of Zamboanga del Norte continue to reel from the effects of Vinta, which include the destruction of agricultural land and infrastructure.