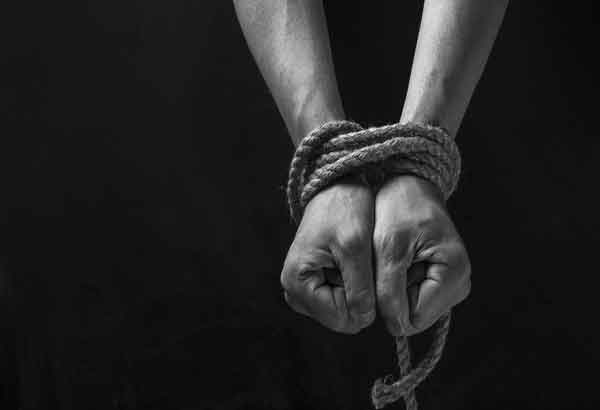 The bandits are targeting Siocon Mayor Julius Lobrigas, a businesswoman and the owners of a gasoline station, lodging house and several stores in Barangay Poblacion, an official of the Western Mindanao Command Anti-Kidnapping Task Force said yesterday. File
Plot to kidnap mayor, traders uncovered
Roel Pareño
(The Philippine Star) - December 21, 2017 - 4:00pm
ZAMBOANGA CITY, Philippines — The military has uncovered a plot of the Abu Sayyaf to kidnap a town mayor and at least four traders in Zamboanga del Norte.
The bandits are targeting Siocon Mayor Julius Lobrigas, a businesswoman and the owners of a gasoline station, lodging house and several stores in Barangay Poblacion, an official of the Western Mindanao Command Anti-Kidnapping Task Force said yesterday.
The official said intelligence reports showed the Abu Sayyaf designated several lookouts in the kidnappings to be staged in Sibico, Sirawai, Siocon and Baliguian towns. Two of the bandits were dentified as Jamilon Wahab and Ibno Admain, alias Sulutan.
The bandits also reportedly deployed a team at the house of one of its leaders in Barangay Panabutan in Sirawai in preparation for the kidnapping.
A relative of Lobrigas confirmed that their family received information on the kidnapping attempt.
The Naval Forces Western Mindanao deployed vessels to secure coastal areas in Siocon after receiving reports that the bandits were just waiting for their getaway boat.
The official said a manhunt for the suspects has been launched.
The Abu Sayyaf is still holding nine hostages ­– three Filipinos, a Dutch man and five Indonesian sailors – in Sulu. The Dutch man was kidnapped in 2012 while the Indonesians were taken early this year.
At least 11 battalions were recently deployed in Sulu as the military vowed to finish off the bandits and recover their remaining hostages.