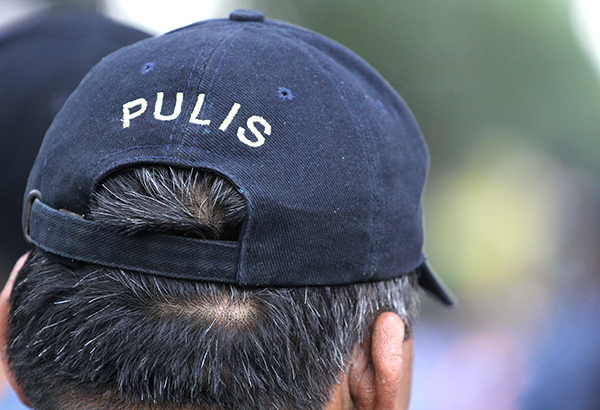 Roderick Alcala of Lucena in Quezon, Caesar Perez (Los Baños, Laguna); Bruno Ramos (Bay, Laguna), and Juan Toreja (Ibaan, Batangas) were stripped of their National Police Commission deputation under Resolution 2017-611 issued last Nov. 29, Ronald Banzuela, Napolcom-Batangas acting provincial officer, said yesterday. File
4 Calabarzon mayors lose control over cops
MANILA, Philippines — Four Southern Tagalog mayors have been added to the list of local government executives who lost their control over the police due to alleged links to the illegal drug trade.
Roderick Alcala of Lucena in Quezon, Caesar Perez (Los Baños, Laguna); Bruno Ramos (Bay, Laguna), and Juan Toreja (Ibaan, Batangas) were stripped of their National Police Commission deputation under Resolution 2017-611 issued last Nov. 29, Ronald Banzuela, Napolcom-Batangas acting provincial officer, said yesterday.
Toreja is the third Batangas mayor who lost operational supervision and control over the police due to illegal drugs.
The two other mayors are Antonio Halili of Tanauan, who initiated the so-called walk of shame for suspected drug pushers, and Eulalio Alilio of Lemery.
Toreja denied the allegations, saying it was "lamentable and unfortunate" that he was accused of involvement in illegal activities "without valid and credible proof."
"I have been unjustly accused...Judgment was passed against me without being informed that a complaint of such nature ever existed…My ...duties and obligations as a Napolcom deputy have been suspended in violation of its own rules of procedure," Toreja said in a statement.
A manifesto was signed by civil society and non-government organization leaders as well as local government officials declaring their trust and confidence in the integrity and leadership of Toreja.
Raul Palino of Teresa and Cecilio Hernandez of Rodriguez, both in Rizal, and Loreto Amante of San Pablo, Laguna are the other Calabarzon mayors whose Napolcom deputation had been withdrawn.
Zamboanga del Sur Gov. Antonio Cerilles lost his control over the police for alleged abuse of authority and 18 other mayors for their reported involvement in the illegal drug trade.