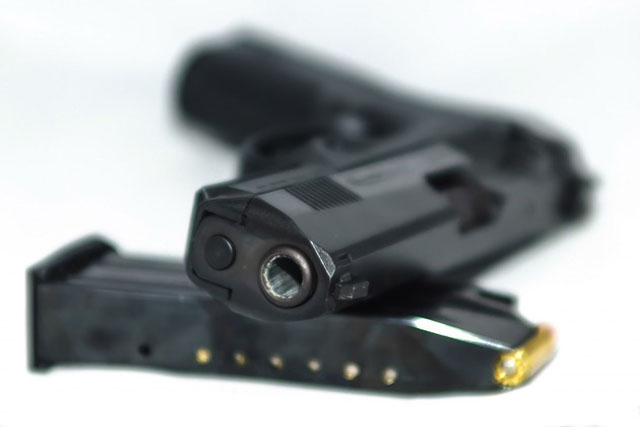 The suspect yielded P75,000 worth of shabu, unlicensed firearms and more than P2 million worth of cash to PDEA and police agents. File photo
Woman charged with drug trafficking, unlicensed guns in Maguindanao
John Unson
(philstar.com) - December 16, 2017 - 8:37am
MAGUINDANAO, Philippines — The Philippine Drug Enforcement Agency filed on Friday criminal cases against a 47-year-old woman detained for possession of P75,000 worth of shabu and unlicensed firearms, a PDEA official said Saturday.
Suspect Vicky Sangikay also yielded more than P2 million worth of cash to PDEA and police agents who raided her hideout in Barangay Semba in Datu Odin Sinsuat, Maguindanao on Wednesday.
Sangikay is included in PDEA's list of the ten most wanted drug traffickers in Datu Odin Sinsuat municipality.
Juvenal Azurin, PDEA director for the Autonomous Region in Muslim Mindanao, on Saturday said the raid that resulted in the arrest of Sangikay was assisted by personnel of the Datu Odin Sinsuat municipal police and the Maguindanao Provincial Public Safety Battalion led by Inspector Danny Baraguir.
Azurin said vigilant neighbors helped the PDEA-ARMM monitor the movements of Sangikay and even led agents to her lair last Wednesday.
Sangikay, now in PDEA-ARMM's custody, was charged with violation of Republic Act 9165, which prohibits possession and sale of narcotics and regulated substances, in a court in Cotabato City on Friday.
Azurin said she shall also be prosecuted for illegal possession of four handguns, a 9 millimeter machine pistol and a 5.56 caliber Bushmaster assault rifle.