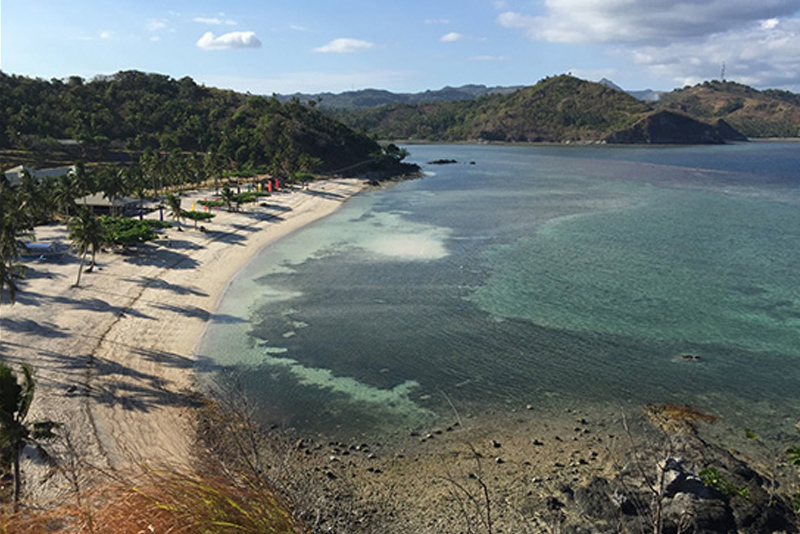 A beach in Romblon province. File photo
Romblon town to hold rally vs STL
(philstar.com) - December 14, 2017 - 2:05am
MANILA, Philippines — Residents of Odiongan, Romblon will hold a picket on Friday morning against the operation of the government-sanctioned Small Town Lottery in their town and in the province.
According to an advisory sent through
Romblon News Network
, protesters led by the Inter-Faith Council of Odiongan will meet at Odiongan Children's Park and Paradise from 8-11 am. Members of government agencies, NGOs and the academe as well as concerned citizens are expected to attend.
The Liga ng mga Barangay sa Odiongan, members of the municipal council and Mayor Trina Firmalo-Fabic are also set to show their opposition to operations of STL without permission from the town and provincial governments.
STL is a numbers game that the Philippine Charity Sweepstakes Office licenses to replace illegal games like jueteng. Payouts range from P1:400 to P1:800 depending on the STL game variant.
Aside from running the games, STL operators are also expected to report illegal gambling operations in their areas. The Sweepstakes office has licensed STL operations in Romblon to Pines Estate Gaming Corp., which has similar operations in Benguet.
According to the 2016 Implementing Rules and Regulations of STL issued by the PCSO, "local government units are encouraged to support the STL operations to help raise revenues for the government."