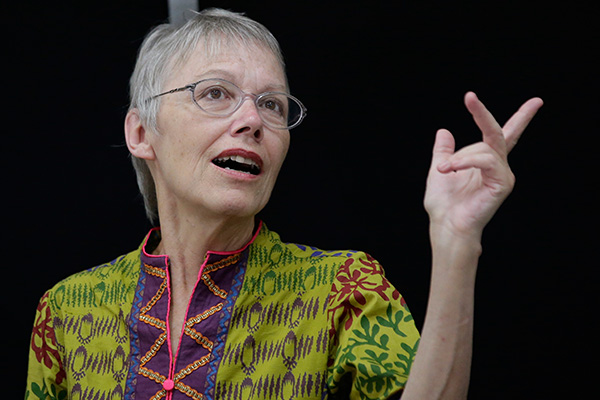 The observation was based on a report, which showed that terrorist recruitment is not driven by poverty or lack of opportunity as previously observed by the military and security experts, according to IPAC director Sydney Jones. AP Photo/Aaron Favila, File
Analyze info provided by militants, Philippines urged
Roel Pareño
(The Philippine Star) - November 28, 2017 - 4:00pm
ZAMBOANGA CITY, Philippines — Philippine security officials should analyze thoroughly all information gathered from arrested Marawi siege suspects in order to fight terrorism effectively, a Jakarta-based think-tank said yesterday.
The Institute for Policy Analysis of Conflict (IPAC) said that despite the decline in the influence of Islamic State (IS), the tools being used by the terrorists in promoting extremist violence remain strong.
The observation was based on a report, which showed that terrorist recruitment is not driven by poverty or lack of opportunity as previously observed by the military and security experts, according to IPAC director Sydney Jones.
She said the IPAC also examined the debriefing conducted on seven suspects in the 2016 Davao City bombing, which was perpetrated by a pro-IS group from a Cotabato terror cell.
Jones said the IPAC used the Davao data to show how information from detainees could help map a university-based recruitment network of radical clerics and training patterns.
She said the assessment focused on the patterns of recruitment and radicalization, training, financing and coordination with other pro-IS groups like the Mautes.
"Even with the decline of the IS influence, the narratives used on extremist violence recruitment remain powerful, particularly among the educated, urban Muslim youth," Jones said.
The IPAC chief said a majority of the members of the Cotabato terror cell were university students who were not suffering from poverty or lack of opportunity.
The report noted the role of Muslim converts from Luzon, which showed the movement's reach beyond Mindanao.
"The radicalized converts and the urban recruits suggest a possibility of sleeper cells not only in and around Marawi but in Cotabato, Cagayan and Manila," it said.