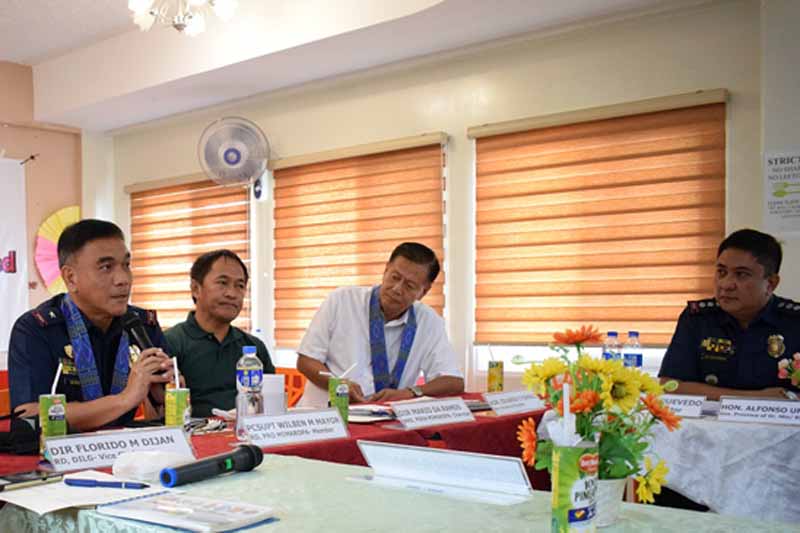 Aside from the absence of drugs, user, pushers and drug dens, "drug cleared" localities should also have programs in place for mandatory and voluntary drug rehabilitation. (Photo via Romblon News Network)
Romblon officially a 'drug-cleared' province
(philstar.com) - November 14, 2017 - 12:38am
MANILA, Philippines — The Philippine Drug Enforcement Agency on Monday officially declared Romblon a drug-cleared province
PDEA Deputy Director Raul Lasala said the province had met the requirements for the validation and declaration of its drug-cleared status, which was made official at a ceremony at the Romblon State University.
Localities considered "drug cleared" are those that were once classified as "drug affected," which happens when there are reported drug users in the area. The degree of being affected depends on the severity of drug activity there.
Aside from the absence of drugs, user, pushers and drug dens, "drug cleared" localities should also have programs in place for mandatory and voluntary drug rehabilitation, according to the policy-making Dangerous Drugs Board.
Lasala said that clearing the province of drugs has led to a drop in crimes in Romblon.
Chief Superintendent Wilben Mayor, regional police director, lauded local police for helping make Romblon the second province in the country to be declared "drug cleared" after Batanes.
According to the Romblon Provincial Police Office, anti-narcotics operations have led to the arrest of 46 drug suspects and the confiscation of 197.5 grams of methamphetamine hydrochloride, or shabu, worth around P990,000.
Of the 46 drug suspects arrested, 13 are considered "high-value targets" and include barangay officials.