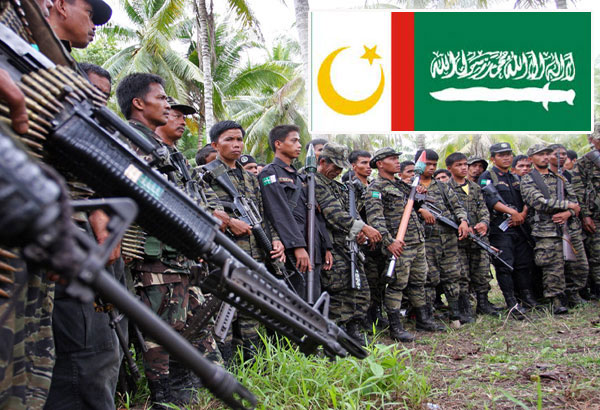 The conflict between local forces of the Moro National Liberation Front and the Moro Islamic Liberation Front erupted Sunday afternoon when an MILF member was shot dead. File photo
Local execs try to sette MILF-MNLF feud after guerilla's death
John Unson
(Philstar.com) - November 13, 2017 - 10:44am
NORTH COTABATO, Philippines — Officials are trying to settle amicably two rival groups locked since Sunday in a showdown sparked by the murder of a guerilla in Matalam town.
Four people have since been wounded in the skirmishes, now confined in hospitals.
The conflict between local forces of the Moro National Liberation Front and the Moro Islamic Liberation Front erupted Sunday afternoon when an MNLF member shot dead Tony Pulalon of the MILF.
Pulalon is a resident of Barangay Ilian in Matalam, North Cotabato.
Superintendent Bernard Tayong, spokesman of the provincial police, said MILF leaders in Matalam have pointed to MNLF's Abdulkarim Munsil as Pulalon's killer.
Munsil resides in Barangay Marbel in the same town.
Tayong said relatives of Pulalon and his companions in the MILF vengefully attacked Munsil and his MNLF companions immediately, triggering intermittent exchanges of gunfire that lasted for more than two hours.
"The firefight began even before responding police investigators could reach the scene to investigate on the murder of Pulalon," Tayong said.
Jocelyn Tan and Anisa Iman, both spouses of MNLF members, were wounded in the ensuing crossfire, according to the Matalam municipal police office.
Chief Inspector Sunny Leoncito of the Matalam municipal police said two from the MILF community, Francis Abas and Razel Naga, were also injured in the ensuing firefight.
Leoncito and Tayong both said local officials and members of the Matalam municipal peace and order council are now trying to broker a peaceful solution to the conflict.