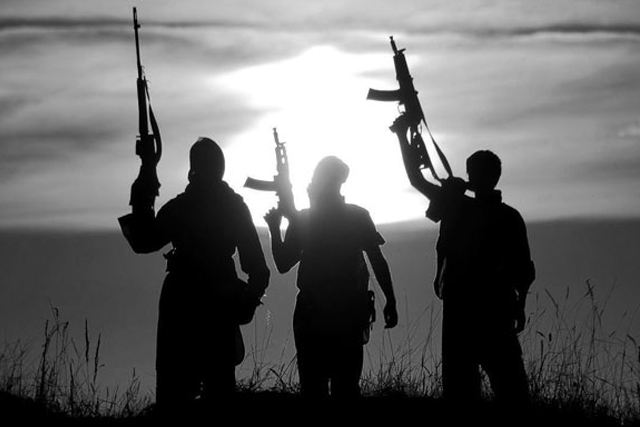 In a press conference in Da Nang, Vietnam on Saturday, presidential spokesperson Harry Roque confirmed the recovery of Vietnamese sailors kidnapped by Abu Sayyaf militants in the southern province of Sulu. File
Palace: Four Vietnamese fishermen recovered from Abu Sayyaf bandits
(Philstar.com) - November 11, 2017 - 9:19am
MANILA, Philippines — Four Vietnamese fishermen—one of them found dead—were retrieved from Islamist militants by Philippine authorities Friday, Malacañang announced.
In a press conference in Da Nang, Vietnam on Saturday, presidential spokesperson Harry Roque confirmed the recovery of Vietnamese sailors kidnapped by Abu Sayyaf militants in the southern province of Sulu.
No ransom was paid, Roque said.
"I can confirm that the fishermen are currently in the custody of the Philippine Navy and that they are being debriefed and they will soon be seen by Vietnamese authorities," Roque said.
The Philippine government expresses their condolences and sympathies to family of the fourth Vietnamese fisherman who has been found dead," he added.
According to the Palace official, President Rodrigo Duterte himself oversaw the rescue of the Vietnamese fishermen, forcing the chief executive to skip a gala dinner hosted by Vietnamese President Tran Dai Quang for Asia-Pacific leaders.
"It was important for the Philippine President in fact to supervise the recovery efforts," Duterte's spokesman said.
"He (Duterte) was being informed already of developments," he added.
Six Vietnamese sailors were seized aboard their boat M/V Royal 16 off Sibagu Island, Basilan in November last year by Abu Sayyaf gunmen following a hijack.
READ: Vietnamese sailor rescued from Sayyaf | Rody threatens to eat executioners of Vietnamese sailors
The Abu Sayyaf is a small violent group known to behead its hostages unless ransom payments are made. It has been investing the profits of its business in fast boats and modern weapons.