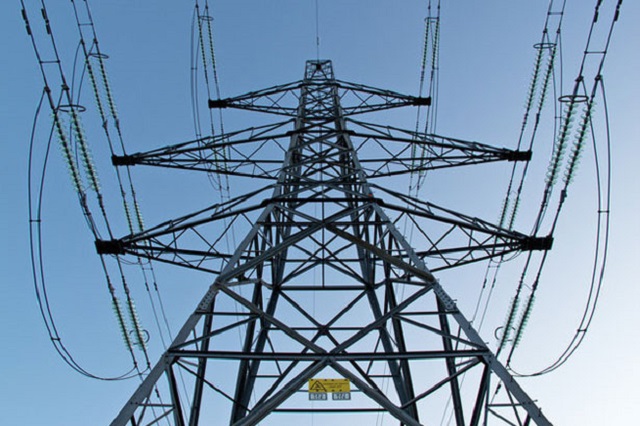 The military is now helping the police investigate on the bombing of Tower 106 of the National Grid Corporation of the Philippines. Philstar.com/File photo
North Cotabato power tower bombed
John Unson
(Philstar.com) - October 4, 2017 - 12:52am
NORTH COTABATO, Philippines — Militants toppled down using explosives a power relay pylon in Carmen town at 11:30 p.m. Tuesday, causing a six-hour outage in central Mindanao.
Supt. Romeo Galgo Jr., spokesman of the Regional Office-12, said the damaged Tower 106 of the National Grid Corporation of the Philippines is located at Purok 1 in Barangay Manarapan in Carmen, North Cotabato.
In a report to PRO-12, the Carmen municipal police said the bombers strapped on the columns of the steel tower improvised explosive devices rigged with detonating contraptions that can be set off from a distance.
Supply of electricity was restored six hours later after the NGCP connected the affected areas, among them Cotabato City, to its transmission facilities in Sultan Kudarat province in the region's south.
Saboteurs have bombed more than a dozen NGCP steel pylons in Carmen and nearby North Cotabato towns in the past 24 months.
Intelligence agents from the Army's 602nd Brigade, whose camp is not too distant from the town proper of Carmen, are now helping the police investigate on the bombing of NCGP Tower 106.
The North Cotabato provincial police and the Army's 7th Infantry Battalion, which has jurisdiction over Carmen, have tightened security in areas where there are NGCP towers.
Probers are still validating persistent feedback from informants purporting that the bombing was perpetrated by a group sympathetic to a third faction in the Bangsamoro Islamic Freedom Fighters that suffered heavy losses in recent hostilities with the Moro Islamic Liberation Front in Maguindanao province.
The group, which uses the flag of the Islamic State of Iraq and Syria as revolutionary banner, was driven away last week by the MILF from Maguindanao's adjoining Datu Piang, Salibo and Sharif Saidona towns following offensives that started on August 2.