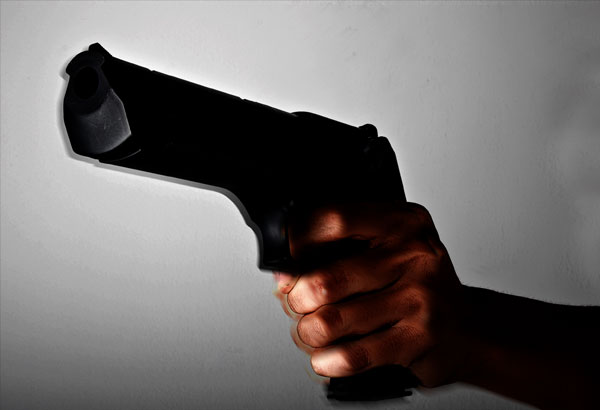 Local police probers said suspect PO1 Vergil Rivera did not know that victim PO2 Lloyd Platon was also a member of the Philippine National Police. File
Davao del Norte cop who shot colleague faces criminal rap
John Unson
(philstar.com) - October 1, 2017 - 8:36am
NORTH COTABATO — Investigators have started prosecuting a police officer who killed on September 21 a colleague in Mlang town in North Cotabato.
The suspect, PO1 Vergil Rivera of the Regional Police-11 in Davao City, shot dead PO2 Lloyd Platon inside an eatery along Magsaysay Avenue in the town proper of Mlang.
Platon belonged to the municipal police office in Tiboli, South Cotabato.
Inspector Jorlito Patrona of the Mlang municipal police said on Sunday that probers filed on September 29 a criminal complaint against Rivera at the North Cotabato provincial prosecutor's office.
"He shall be prosecuted to the fullest extent of law. Our investigators have built a strong case against him," Patrona said.
Witnesses have stated in sworn statements that the off-duty Rivera, who is based in Davao del Norte province, killed Platon using his service firearm during an altercation that started when he berated the victim arrogantly when he noticed a gun tucked in his waist.
Local police probers said Rivera did not know that Platon was also a member of the Philippine National Police.
Patrona said Rivera immediately escaped after he shot Platon in the head, killing him on the spot. He added that Rivera has not returned to his unit in Davao del Norte since.
"We are optimistic the provincial prosecutor will immediately submit the criminal complaint against PO1 Rivera to the court which, in turn, shall issue a warrant for his arrest," Patrona told reporters.
He said the PNP unit where Rivera belongs is also trying to locate him now for him to answer for his criminal offense.