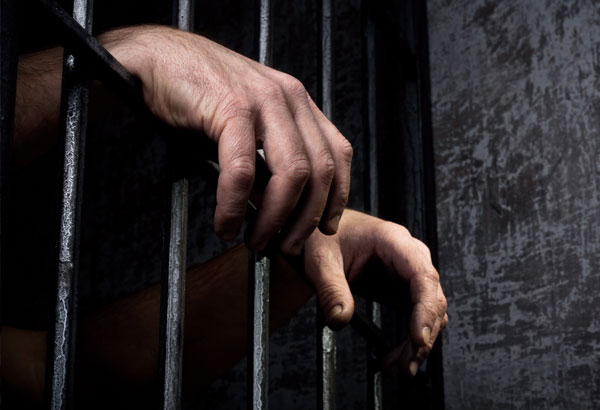 Police discovered the escape after one of the detainees squealed about the escape of the three inmates. File
3 inmates bolt Zambo City jail
ZAMBOANGA CITY — At least three detainees facing illegal drug and frustrated homicide charges escaped their cell pre-dawn Sunday at a police station here.
Police identified the inmates as Eddie Jalalan Salazar and Edric Juaton Sapayla, arrested for illegal drugs charges, and Ernard Villamor Raveche, who was jailed for attempted homicide.
Chief Insp. Helen Galvez, spokesperson of Police Regional Office 9, said the escapees' charges have already undergone case resolution and they were just waiting for the commitment order from the court when the three escaped Police Station 9 at Barangay Ayala about 1:01 a.m.
Police investigation showed that PO2 Bernardo Mariano, who was on-duty when the incident happened, was out roving when the escapees took the chance to bolt out.
Mariano said he discovered the escape after one of the detainees squealed about the incident.
Police said the three escapees bolted out by destroying the ventilation grills of their cell and dashed for their freedom.
Authorities immediately alerted all personnel of the station but failed to track down and recapture the three escapees.