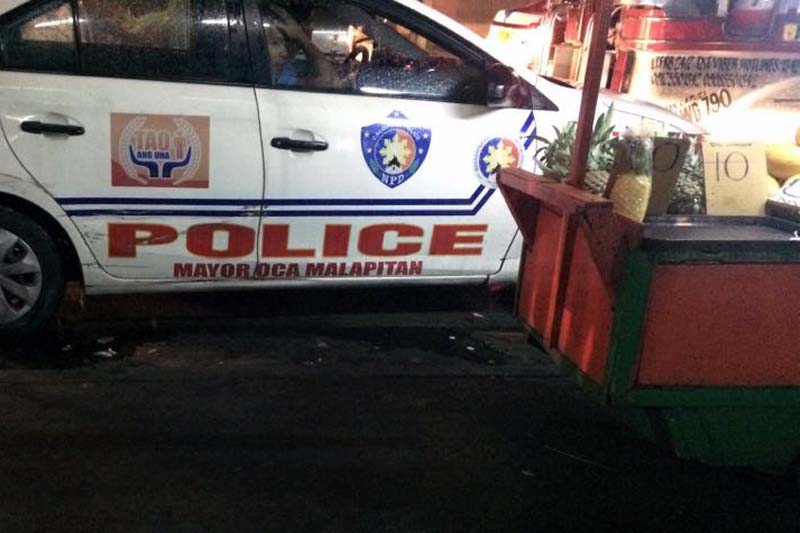 The DOJ will investigate Caloocan police for allegedly using a minor in an unauthorized raid that turned into a robbery. File photo
Robbery, child abuse raps filed vs relieved Caloocan cops
(philstar.com) - September 27, 2017 - 4:43am
MANILA, Philippines – Robbery and child abuse complaints have been filed against 15 relieved Caloocan cops and two unidentified men who allegedly used a minor in an unauthorized raid on a house.
Homeowner Gina Erobas was accompanied by the Public Attorney's Office in filing robbery, child abuse, trespassing, and violation of domicile against the following:
Chief Inspector Timothy Aniway Jr.
Senior Inspector Warren Peralta
Police Officer (PO) 1 Sherwin Rivera
PO1 Louie Serrano
PO1 Marvin Poblete
PO1 Jay Gabanata
PO1 Jaime Natividad
PO1 Jaybee Tulay
PO1 Ariel Furio
PO1 Rohelio Julaton
PO1 Joel Leaban
PO1 Rene Llanto
PO1 Michael Miguel
PO1 Francis Ruiz Quidic
PO1 Jay-R Sabangan
A CCTV footage of the residence suggested that the police officer used a minor in the robbery.
Justice Secretary Vitaliano Aguirre II earlier ordered the Department of Justice Task Force on Child Protection to probe the said raid, adding that: "Such an act is an affront to the dignity of the child as a person. It cannot be tolerated and should be sanctioned to the full extent of our laws."
Director Oscar Albayalde, National Capital Region Police Office chief, on September 15 sacked the entire Caloocan police force, a day after Erobas' house was raided.
Last August, the Caloocan Police station received a citation as the Best City Police station.
Other members of the Caloocan police are also facing murder, torture complaints for the killing of 17-year-old Kian Delos Santos, 19-year-old Carl Arnaiz and 14-year-old Reynaldo "Kulot" De Guzman.