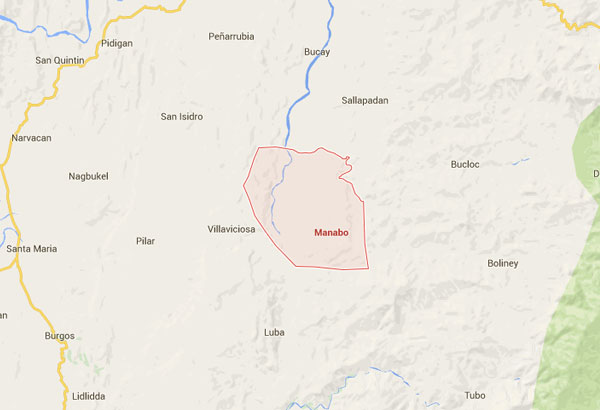 Some residents in nearby San Ramos East had accused Aliguen of performing witchcraft days before the shooting, police found. Google Maps
Abra widow accused of witchcraft shot on way to mass
(philstar.com) - September 18, 2017 - 11:55pm
BAGUIO CITY — Abra police have no leads in the killing on Sunday morning of a woman who was said to have been suspected of being a witch
Rosa Badongen Aliguen, a 67-year-old widow, was walking with Purita Bulayagong Dangatan, 59, to morning mass at a local church when armed men fired at them at Sitio Casacgudan, Barangay San Ramon in Manabo town.
Aliguen was shot in the back and died immediately.
Some residents in nearby San Ramos East had accused Aliguen of performing witchcraft days before the shooting, police found.
Aliguen's daughter confirmed that her mother had been suspected of witchcraft — sometimes refered to as kulam or barang. Although a majority of Filipinos identify as Catholic, witchcraft and folk magic are still practiced in parts of the Philippines.
With access to healthcare a problem especially in remote areas in the provinces, many also consult with folk magicians called mangtatawas for minor ailments.
The Abra Provincial Crime Laboratory Office sifted through the crime scene but said they found no clue on who the shooters were.
In May, Jaime Buenaventura, 74, was shot by three men in front of his house in San Miguel, Bulacan. One of his daughters said two of their neighbors had accused Buenaventura of
casting a spell on them and making them ill.
In December 2016, Joselito Briones, 54, and his wife Lorna were shot in their house in San Juan, Ilocos Sur. A Remate report from that area said police found that Joselito was the son of a "Nanay Raping", who had also earlier been shot for supposedly casting a spell on the suspect's family.
Also in 2016, Violeta Linda, 57, was shot twice in the head at a waiting shed in Mangatarem, Pangasinan. She was killed on the spot while her son Alberto, who was also hit in the shooting died at the hospital, according to a GMA News report on the incident.
In June 2013, a 60-year-old woman suspected of being a "mangkukulam" was beaten to death with a rock in Bantay, Ilocos Sur.
In April of that year, The Mindanao Examiner reported that a woman accused of being a witch was stabbed in her sleep in Aurora, Zamboanga del Sur. She bled to death. — Artemio Dumlao