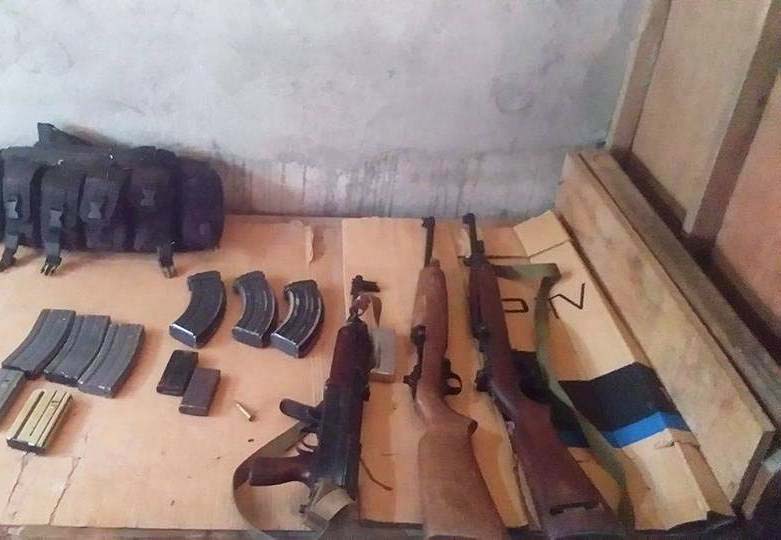 The police announced Tuesday that all firearms found in the house of Mayor Leonardo Escobillo have corresponding licenses. Philstar.com/John Unson
South Cotabato mayor cleared of gun charges
John Unson
(philstar.com) - September 12, 2017 - 3:44am
SOUTH COTABATO, Philippines — Authorities have exonerated from criminal liability the mayor of Tampakan town in South Cotabato who was detained briefly Monday for possession of firearms.
Superintendent Romeo Galgo Jr., spokesman of the Police Regional Office-12, said Tuesday that Mayor Leonardo Escobillo was cleared by probers after showing licenses for the firearms recovered by anti-narcotics agents that raided his house Monday.
The raiding team did not find illegal drugs in the mayor's house, located in the town proper of Tampakan, a hinterland town in South Cotabato.
All of the firearms found in the mayor's house, a .45 caliber Norinco pistol, a .40 caliber Taurus pistol, two .30 caliber Carbine rifles and an AK-47 rifle, have corresponding licenses.
The son of Escobillo, Leonard, was not as lucky, however.
Galgo said the younger Escobillo failed to present documents showing legality of his possession of firearms that lawmen found in his house.
The houses of the Escobillos were raided simultaneously after dawn Monday by personnel of PRO-12's regional anti-illegal drugs unit and agents of the Philippine Drug Enforcement Agency-12.
Galgo said no illegal drugs were found in both houses.