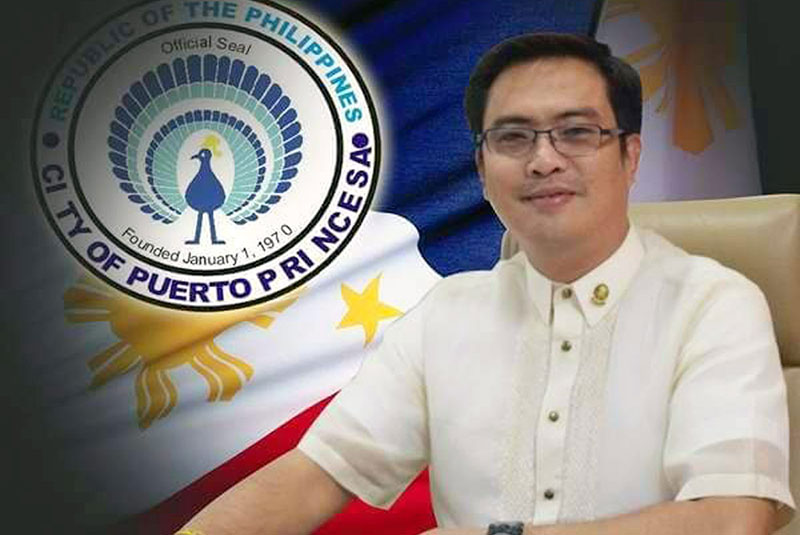 Joint anti-drug operatives on Monday arrested Puerto Princesa Vice Mayor Luis Marcaida III in a drug raid held in his residence. File photo
Puerto Princesa vice mayor arrested in drug raid on home
(philstar.com) - September 4, 2017 - 12:40pm
MANILA, Philippines — Anti-drug operatives on Monday arrested Puerto Princesa Vice Mayor Luis Marcaida III in a drug raid on his residence in Palawan.
Marcaida was allegedly included in the high-value target list of the government.
The Philippine National Police Drug Enforcement Group and Philippine Drug Enforcement Special Enforcement Service, led by Superintendent Enrico Rigoro, conducted the operation in Marcaida's home in Barangay Bancao-Bancao at around 4 a.m. on Monday.
They served a search warrant issued by by Manila Regional Trial Court (RTC) Branch 53 Executive Judge Reynaldo Alhambra.
The authorities recovered 30 sachets containing suspected shabu, a .22-cal rifle, three rifle grenades, a fragmentation grenade and four .45-cal pistols, resulting in his arrest.
Due to the seized illegal drugs and firearms, Marcaida will be charged with illegal possession of illegal drugs under Section 11 of Republic Act 9165 or the Comprehensive Dangerous Drugs Act of 2002.
Marcaida was implicated as a high-value target after a local radio station obtained a recording of Senior Superintendent Ronnie Francis Cariag, Puerto Princesa City Police Office director, stating that the vice mayor was involved in illegal drugs.
The recording was also played on air.
The drug bust in Marcaida's home came after supporters of Mayor Lucilo Bayron, his former political ally, filed a recall petition against him.
Marcaida served as acting mayor of Puerto Princesa last June after Bayron was slapped with a suspension order.
The ombudsman ordered Bayron's dismissal from service and perpetual disqualification from holding public office for administrative offenses of serious dishonesty and grave misconduct last December. However it later on downgraded the offense to simple dishonesty carrying a penalty of a three-month suspension.
Marcaida took his oath of office anew after facing another dismissal order from the ombudsman. —Rosette Adel with reports from Philippines News Agency / Celeste Anna Formoso