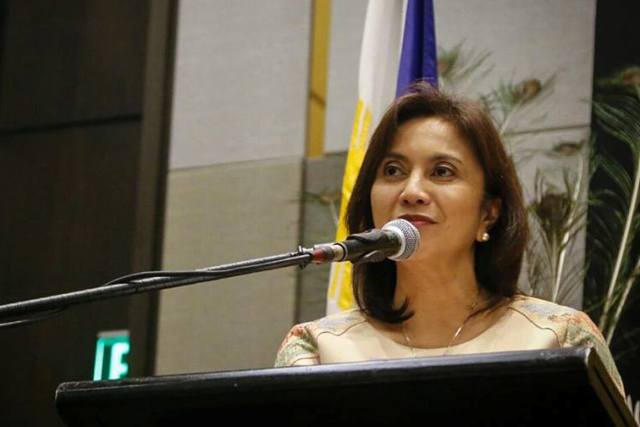 Vice President Leni Robredo led the launch of the museum yesterday, coinciding with his fifth death anniversary. OVP/Released, File
Robredo museum opens in Naga
Helen Flores
(The Philippine Star) - August 18, 2017 - 4:00pm
MANILA, Philippines - A museum featuring the life and achievements of former interior secretary and Ramon Magsaysay awardee Jesse Robredo has been opened in his hometown in Naga City.
Vice President Leni Robredo led the launch of the museum yesterday, coinciding with his fifth death anniversary.
The museum, which has four galleries, features the life of Robredo, including his family roots, his stint as a public servant and the plane crash that took his life in 2012.
"The life of my husband shows that we can have good public servants who do not cling to their positions and enrich themselves. I think it's one of the things that set him apart," The Vice President said in her remarks.
Jesse died when his plane crashed in the waters off Masbate on Aug. 18, 2012. His body was recovered after three days.
M/Sgt. Carlo Montiel of the Marines and Petty Officer 2 Roger Brizuela of the Navy, who were among those who found Robredo's plane, were among the guests during the opening of the museum at the Naga Civic Center.
The National Historical Commission of the Philippines said the museum aims to educate the public about the values of good governance.
In 2015, former president Benigno Aquino III signed a law declaring Aug. 18 of every year as Jesse Robredo Day.