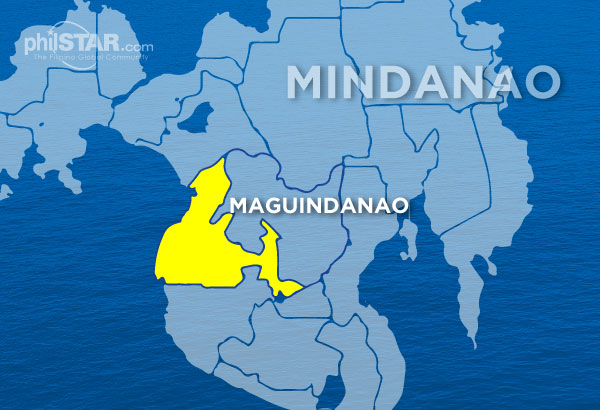 The MILF and the government are bound by a 1997 accord, the Agreement on General Cessation of Hostilities, to cooperate against criminal gangs and terrorists in conflict flashpoint areas in Mindanao.
MILF clashes against jihadist BIFF faction continue
John Unson
(Philstar.com) - August 14, 2017 - 6:53am
MAGUINDANAO, Philippines — Two factions in the Bangsamoro Islamic Freedom Fighters are worried they will be targeted in operations against a third BIFF splinter group.
The Moro Islamic Liberation Front, which has a peace agreement with the government, has been fighting a militant BIFF bloc in three southern towns in Maguindanao in recent weeks. The operations are in support of the government's war on terror.
The recurring encounters between MILF guerrillas under Task Force Ittihad and the radical BIFF group led by Esmael Abdulmalik, which is inspired by the Islamic State of Iraq and Syria, has already exacted more than a dozen fatalities on both sides.
Army units near the scenes of the MILF-BIFF encounters in Maguindanao's adjoining Salibo, Sharif Saidona and Datu Piang towns have been firing artillery at Abdulmalik's followers each time they try to get close to populated areas.
Abdulmalik started as a commander in the BIFF while still a monolithic jihadist group, but broke away early this year and established his own ISIS-inspired faction.
The two larger BIFF factions, one led by Imam Karialan and the other by Imam Bongos, had hastily issued separate statements urging for an end to the hostilities between Abdulmalik's group and pursuing MILF forces.
The groups of Imam Karialan and Imam Bongos also announced they will avoid undue encounters with the MILF as long as they can.
BIFF insiders told reporters the statements from both groups were released to forestall possible attacks by the MILF.
"These two factions are worried now of being targeted next by the MILF," said a source, who is related by blood to the late BIFF founder Imam Ameril Ombra Kato.
The MILF and the government are bound by a 1997 accord, the Agreement on General Cessation of Hostilities, to cooperate against criminal gangs and terrorists in conflict flashpoint areas in Mindanao.
The BIFF faction under Imam Bongos even invoked the plight of innocent civilians displaced by figthing between Abdulmalik's group and the MILF's Task Force Ittihad to argue for an end to hostilities.
"So many civilians are now affected by these hostilities," the spokesman of Imam Bongos, Abu Misry Mama, said in Filipino as he appealed for a ceasefire.
Von Al-Haq, spokesman of the MILF's Bangsamoro Islamic Armed Forces, said last week that they will do their best to immediately contain Abdulmalik and his followers to prevent them from recruiting more members.
MILF coordinates with military, police
The groups of Imam Bongos and Imam Karialan could be the next targets of the MILF, according to local officials in towns affected by the fighting..
Followers of Imam Bongos attacked on Monday morning soldiers patrolling in a remote barangay in Mamasapano, Maguindanao to divert the attention of military units providing artillery support to Task Force Ittihad.
Mamasapano is a short distance from Maguindanao's Sharif Saidona town, a stronghold of the BIFF faction led by Abdulmalik, a former henchman of the slain Malaysian terrorist Zulkifli bin Hir, also known as Marwan.
Lt. Col. Gerry Besana, commanding officer of the Army's 6th Civil Military Operations Battalion, said he received reports on Monday that MILF guerillas are now trying to surround the barangay where Abdulmalik is holding out.
Local officials in Midsayap town in North Cotabato told The STAR on Monday that 10 trucks of MILF guerrillas from their main enclave, Camp Darapanan in Sultan Kudarat town in Maguindanao, passed by the municipality last weekend en route to Sharif Saidona to reinforce companions fighting BIFF gunmen there.
"The sight of heavily-armed MILF men on board trucks passing by alarmed some residents in Midsayap but they calmed down when they learned that the movement was coordinated with the police, the military and the local government unit," a town official said.
Senior Superintendent Agustin Tello, director of the Maguindanao provincial police, said on Monday that municipal police stations are now guarding against diversionary attacks by the BIFF.
Army bomb experts promptly disarmed on Sunday a powerful improvised explosive device that BIFF bandits planted along a farm-to-market road at the border of Barangays Kuloy and Tapikan in Sharif Aguak, Maguindanao.
Tello said the IED was found by villagers passing by, enabling government ordnance experts to immediately deactivate its blasting mechanism.