LIVE List: Flooded areas in Metro Manila, July 27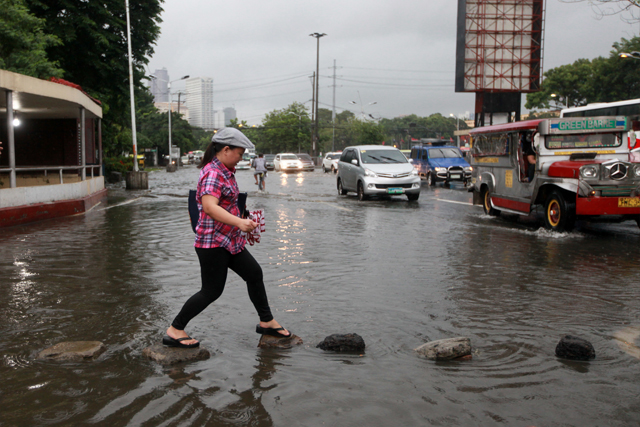 MANILA, Philippines — As Tropical Storm Gorio and the southwest monsoon continue to prevail in the country, some areas experienced flooding on Thursday.
READ: 'Gorio' to enhance habagat, bring rains
The state weather bureau issued a yellow rainfall warning over Metro Manila, Cavite, and Bulacan and warned of flooding in low-lying areas.
It also said "Gorio" may intensify into a Severe Tropical Storm within the next 24 to 36 hours. PAGASA said the southwest monsoon will enhance the weather system and bring moderate to occasionally heavy rains over the western section of Luzon and light to moderate rains over the rest of Luzon and Visayas.
READ: Class suspensions for July 27
Below appears the list of flooded areas in Metro Manila.