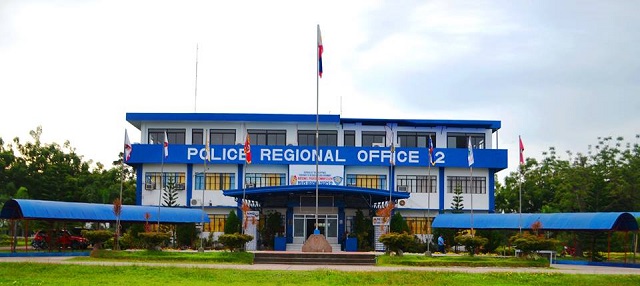 Police Regional Office 12 is based in General Santos City, South Cotabato. (PRO-12)
Senior member of ISIS-inspired terror group nabbed in Sarangani
SARANGANI, Philippines — Authorities have arrested an alleged senior member of the militant Ansa'r Al-Khilafa Philippines (AKP) in a drug sting Sunday in Maasim town in Sarangani.
Morsalen Concepcion Mashod, a henchman of slain AKP founder Maguid Jaafar, fell in an entrapment laid by the Philippine Drug Enforcement Agency and the Police Regional Office-12.
Gil Cesario Castro, PDEA's director for Region 12, said on Monday that vigilant local officials and barangay residents helped them locate Mashod in Barangay Kanalo in the seaside Maasim town.
The operation that resulted in Mashod's arrest was assisted by Military Intelligence Group-12, a unit of the Intelligence Service of the Armed Forces of the Philippines.
Castro said Mashod was nabbed while in the act of turning over methamphetamine hydrochloride (shabu) to agents disguised as drug dependents.
He is known in Maasim as a ranking member of the AKP, a local jihadist group operating in the fashion of the Islamic State of Iraq and Syria.
Drugs are considered haram, or forbidden, by Islam.
The AKP, founded by Jaafar in 2014, is linked to the Maute terror group that laid siege to several barangays in Marawi City on May 23, sparking a conflict that has since dragged on.
Mashod was related by affinity to the first wife of Jaafar, according to PDEA-12.
Jaafar was killed in an encounter with agents of PRO-12 in a shootout in Sarangani province early this year.
Intelligence agents of PRO-12, which is based in General Santos City, are still tracking down more than a dozen other followers of Jaafar.
Jaafar first established an AKP camp in Barangay Butril in Palimbang town in Sultan Kudarat province in 2014.
The AKP, known for fomenting hatred for Christians and moderate Muslims, uses the black ISIS flag as its revolutionary banner.
Jaafar and his followers were driven away from Barangay Butril by the 1st Marine Brigade in late 2015.
Seven of Jaafar's followers were killed in the takeover of their enclave by the Marines.