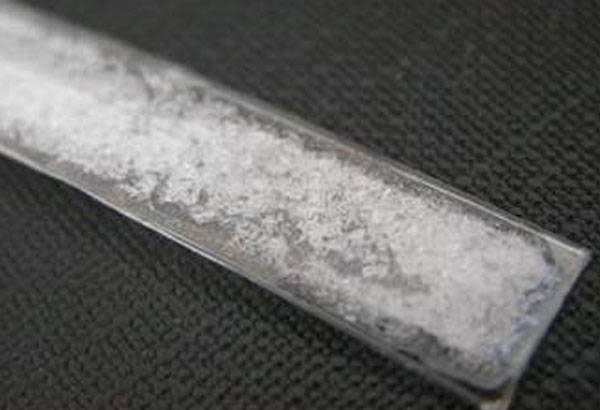 The authorities found three packs weighing 3 kilos of suspected shabu with a street value of P60 million. Philstar.com/File photo
P60 million worth of shabu seized in Zambo
ZAMBOANGA CITY, Philippines — Police forces arrested three people and seized three kilos of shabu worth P60 million in an anti-drug operation on Saturday in this city.
Police Station 6 commander Superintendent Nonito Asdai identified the suspects as Almujir Usman Sabtal alias Ogie, 29, a native of Sulu; Sakur Jimo-Alijam, 26 and his wife Carmin Aliakbar Maluddin, 36, both residents of Barangay Sinunuc in Zamboanga City.
Asdai said Sabtal was arrested Saturday morning in a local hotel in the downtown during a buy-bust operation.
According to Asdai, Sabtal alleged that he was just a keeper of the contraband and identified the two others as his supplier.
The police immediately conducted the buy-bust operation about 8:30 a.m. in a subdivision in Barangay Sinunuc, leading to the arrest of the couple.
The authorities found three packs weighing 3 kilos of suspected shabu with a street value of P60 million.
The shabu was turned over to the police crime laboratory for examination.