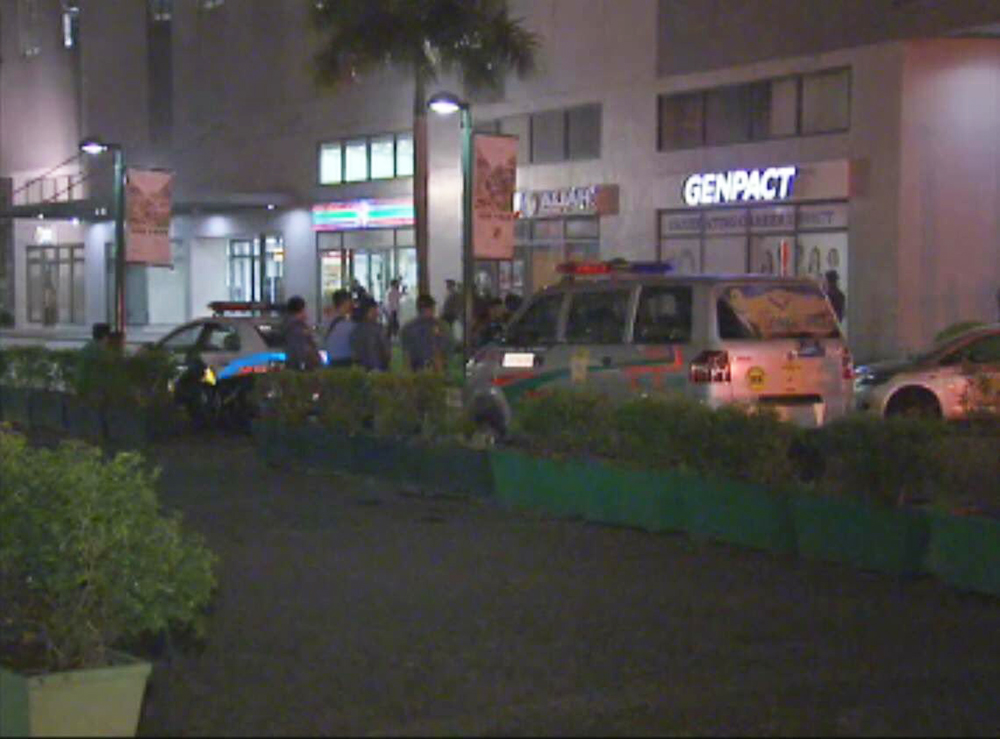 A part of Eton Centris in Quezon City was closed to the public after a drunk man threatened to gun down people inside. Twitter/News5Aksyon
QC establishment 'lockdown' now lifted, reports say
MANILA, Philippines — The reported lockdown of a commercial establishment in Quezon City has been lifted on Wednesday morning.
The lifting of the reported lockdown came hours after an armed drunken security guard sowed fear and panic among the public in a portion of Eton Centris.
At 5 a.m, the drunken off-duty security guard later on identified as Hermigildo Marsula Jr. from Bulacan, allegedly pointed gun to four people near Centris Walk.
Marsula was chased down by other security officers causing him to hide in a recruitment office of One Cyberpod building. He was alone in the said office.
Television reports said the police who came after Marsula were also threatened by the suspect but there was no exchange of fire. Aside from QC Police District, S.W.A.T. also responded to resolve the incident.
Marsula surrendered to the authorities at around 8:00 a.m., hours after the negotiation.
In a report to the media, QCPD Chief Superintendent Guillermo Eleazar confirmed that Marsula was a drunk and had family and financial problems. He reportedly had a child who will undergo an operation and he is worried about the expenses.
Guillermo also clarified that there was no "lockdown."
Marsula was reportedly brought to a hospital for examination. He will face charges of alarm and scandal for the incident.
The business operation in Eton Centris is now back to normal.