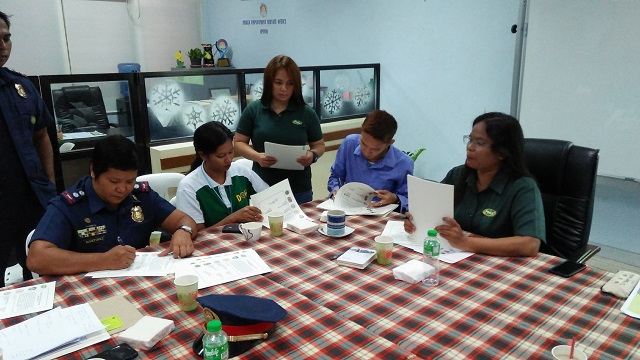 Assessments are made by Barangay Anti-Drug Abuse Councils and law enforcement agencies. Romblon News Network
Five more Romblon towns certified 'drug cleared'
(philstar.com) - May 31, 2017 - 6:25am
MANILA, Philippines — The Philippine Drug Enforcement Agency on Wednesday declared five more towns in Romblon province "drug cleared," meaning there are no more drug personalities there.
Romblon News Network
reported that Banton, Corcuera, Concepcion and San Andres and Santa Maria towns were declared drug free in a press conference at the Governor's Sub-Office in Odiongan by PDEA MIMAROPA (Mindoro, Marinduque, Romblon, Palawan).
Calatrava in Romblon, San Teodoro and Mansalay in Oriental Mindoro and Magsaysay in Occidental Mindoro were earlier declared "drug cleared", Romblon News Network reported.
The declaration came after the barangay drug abuse councils certified that their villages were already free of drugs, users and pushers.
The PDEA, Armed Forces of the Philippines, local government units and stakeholders also helped assess the areas.
PDEA said some of the barangays in the cleared towns like Concepcion town on Sibale island were not recorded as "drug affected" in the first place.
The chiefs of police of the towns were given certificates to mark their drug-cleared status.
Aside from the absence of drugs, user, pushers and drug dens, "drug cleared" localities should also have programs in place for mandatory and voluntary drug rehabilitation, according to the Dangerous Drugs Board.
Police said they will continue to make sure drug surrenderers who have gone through rehabilitation will not go back to using drugs.